Lukashenka's Plane Flew To Moscow
10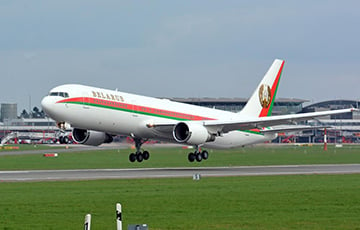 The dictator left a day early to continue his treatment at the Central Clinical Hospital?
A governmental Boeing 737-8EV BBJ2, bearing registration number EW-001PA, which is used by Lukashenka for flights, took off from Minsk airport at 12:52 MSK and headed towards Moscow, radarbox.com service data show.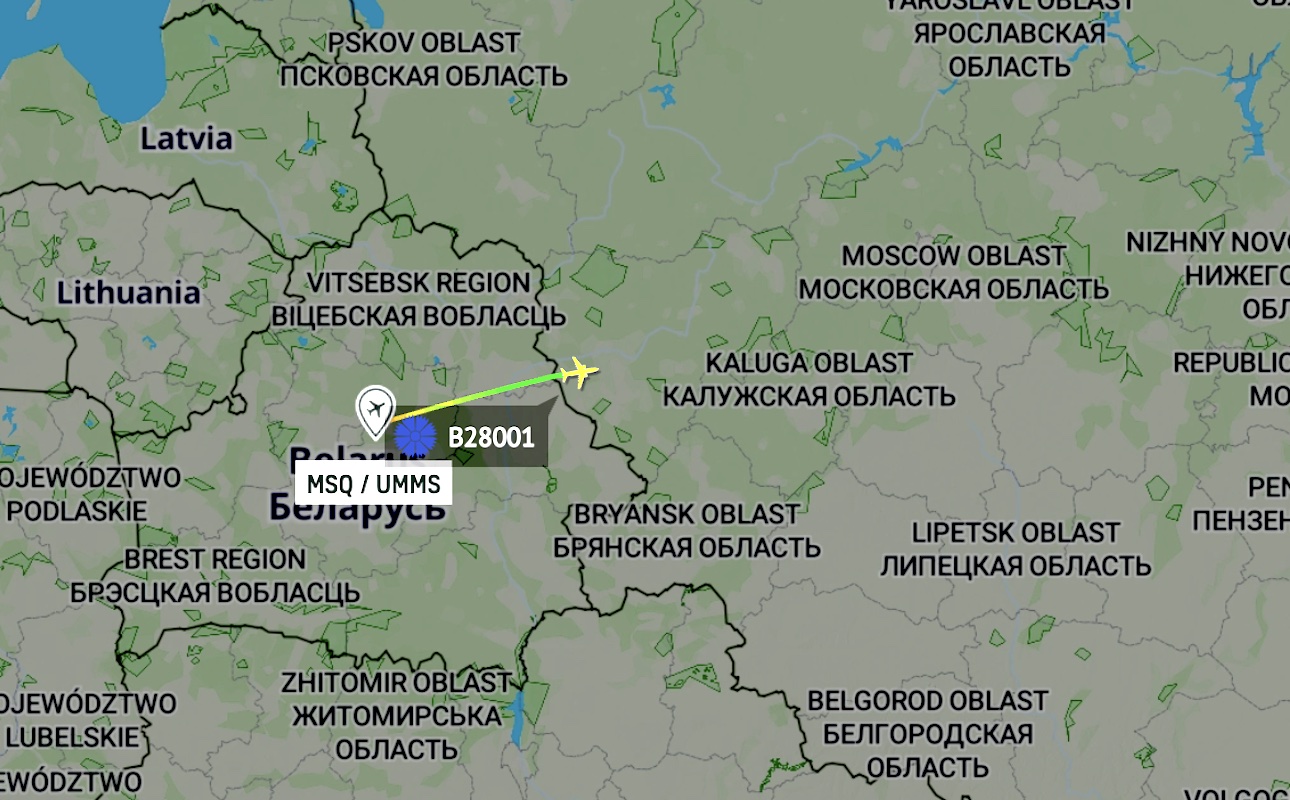 It is not yet known whether Aliaksandr Lukashenka is on board.
He has admitted today that he plans to meet with Vladimir Putin in the coming days. Kremlin spokesman Dmitry Peskov specified that the meeting would take place tomorrow, June 9.
Political analyst Dmitry Bolkunets drew attention to the discrepancy in the schedule of the dictator's visit to Moscow.
"Lukashenka leaves for Moscow today to meet with Putin, which is scheduled for tomorrow.
In his spare time, he will continue examination/treatment in the Central Clinical Hospital," Dmitry Bolkunets wrote.
As Charter97.org reported, May 27, Lukashenka was urgently taken to the Central Clinical Hospital in Moscow after a meeting with Putin behind closed doors. Doctors assessed the dictator's condition as critical.
Later, sources at the Central Clinical Hospital (CCH) in Moscow confirmed Lukashenka's hospitalisation. Some reports say the plane returned to Minsk without the dictator.
Later, the name of the incurable disease that the council of doctors at the Central Clinical Hospital (CCH) in Moscow diagnosed became known. The dictator was diagnosed with disseminated intravascular coagulation (DIC). This disease involves abnormalities in the blood coagulation system with multiple blood clots.