Successes Of Counteroffensive: AFU Advance Near Vodyane, Along Seversky Donets - Donbass Canal
1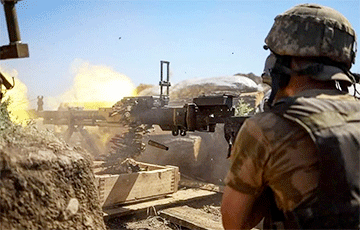 The Russians were knocked out of important positions near Bakhmut.
Today, June 8, analysts from the Institute for the Study of War reviewed in detail the fighting in the Bakhmut direction.
Ukrainian and Russian sources confirm that the AFU has already managed to advance 1,800 meters wide and 1,200 meters deep on this section of the front. Fighting is taking place along the western bank of the Seversky Donets-Donbass Canal near Andreivka.
It was from these positions that enemy troops from the 57th Motorized Rifle Brigade and prisoners from the Sturm-Z Company were knocked out. Enemy troops also attempted to attack AFU positions near Orekhove-Vasylivka, Ivanivske and Severne.
The information about the advance of the AFU in the Bakhmut direction was confirmed by the commander of the Ground Forces of Ukraine Syrsky.
And the speaker of the Eastern Group of Forces Cherevaty said that since July 2022 up to 81 thousand of Wagner soldiers have been killed or wounded in the battles in the Bakhmut direction.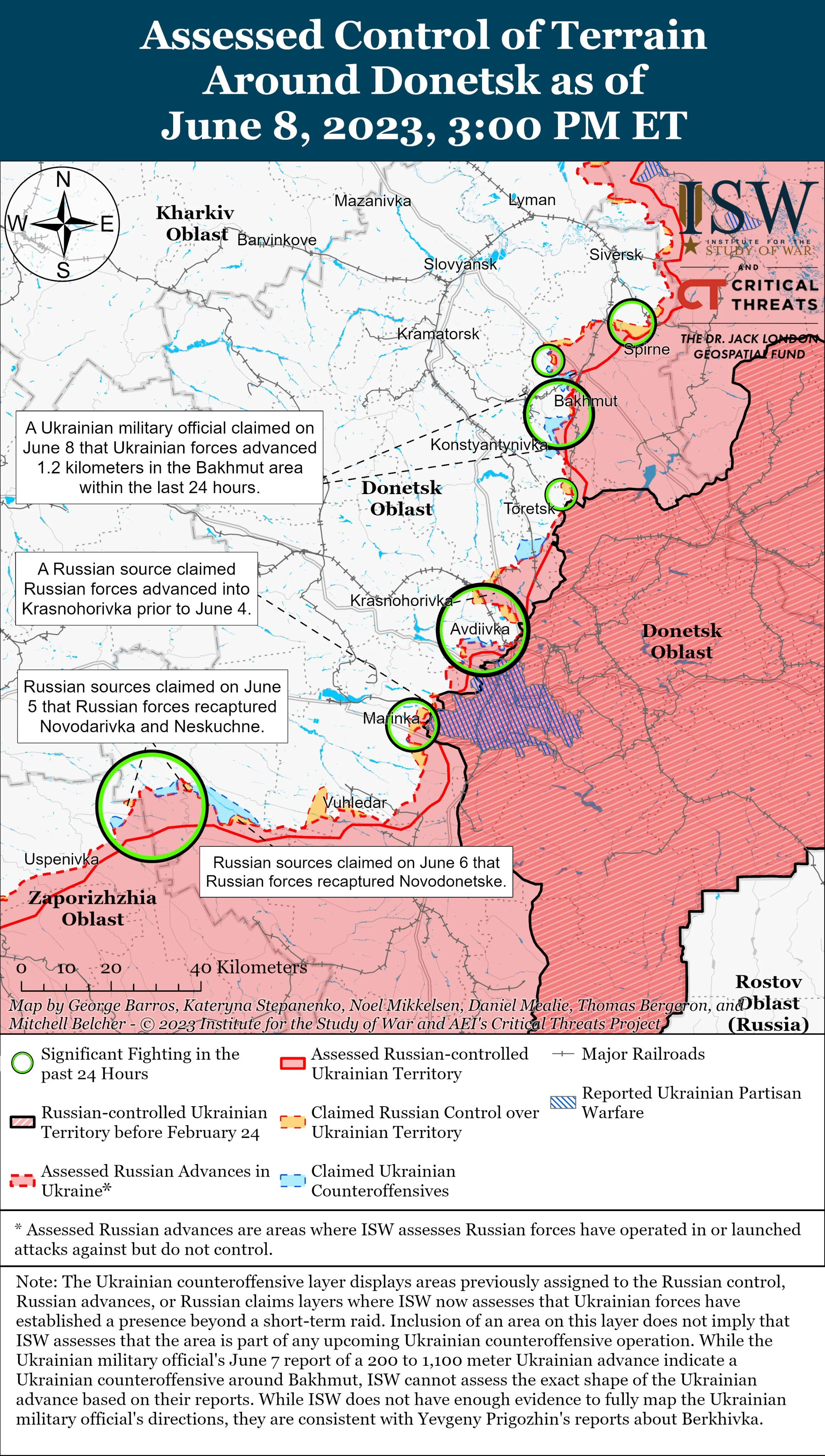 In the Avdiivka direction, enemy troops attempted to attack AFU positions near Avdiivka itself, Pervomayske, Severne and Opytne.
Russian military correspondents claim that the AFU managed to advance near Vodyane. The enemy does not manage to drive the Ukrainian defenders out of Maryinka. This was also confirmed by the head of Chechnya, Kadyrov, who posted a video with Akhmat commander Alaudinov on the Net.
They stated that not only Kadyrovtsy but also the 150th Motorized Rifle Division took part in the fighting for Maryinka. Geolocation footage shows that servicemen from the 39th Motorized Rifle Brigade are also fighting there.