Roman Svitan: Kalinouski Regiment May Pay Visit To Mazyr Refinery
4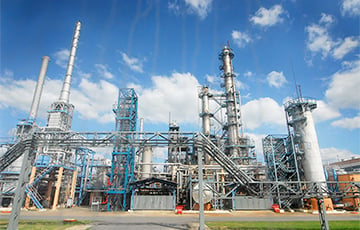 Surprises are possible.
What surprises may be prepared for Russians by the AFU during the offensive? Charter97.org spoke to Roman Svitan, a reserve colonel in the Ukrainian Armed Forces, about this.
- Ukraine has shown that it knows how to surprise. There were drone attacks and the entry of Russian volunteers into Belgorod Region. What other surprises can we expect from the AFU?
- Any, there is a very large spectrum here, but it is unlikely we will bomb from space. Here everything depends on the weapon which will be given to us, all of it will be used. The same Storm Shadow is already being used, a few days ago there also appeared geo tags on military objects in Luhansk, today long-range missiles flew to these places. Today they've appeared in Donetsk. Get ready Donetsk, Storm Shadow is coming there too.
Let's say there is now a shaping operation towards Donetsk from near Avdiivka. I think there will be an interesting surprise after the strikes on Donetsk, the entry of Ukrainian troops into the city. There are several kilometres, seven kilometres I think. There could well be such an interesting move. Everyone will be surprised if our troops enter Donetsk or Horlivka, let's say, depending on the task. There are still moments where it is possible to surprise, they can enter Bryansk region [Russian volunteers - ed.] Now they are working there, let us say, in Belgorod region, but it is also possible to go into Bryansk or Kursk region, or both. There is a readiness for Russian separatists to enter, I call them so.
- Bryansk region is just bordering with Belarus.
- Yes, of course. The Kalinouski regiment may also pay a visit to the Mazyr oil refinery, it's not far away. It could be anything, I wouldn't be surprised at anything right now. But it's me who won't be surprised at anything, yet people will be surprised.