Surovikin Refuses To Order Air Strike On Wagner Column
4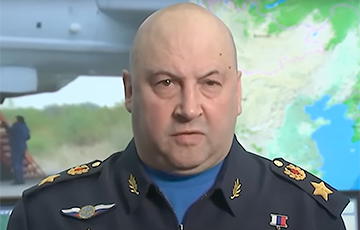 Ukrainian MID reports on Russian general's life after Prigozhin's mutiny.
Russia suspects that Russian General Sergei Surovikin may have been involved in the mutiny of Wagner PMC chief Yevgeny Prigozhin. The Ukrainian MID is aware that the Russian special services have taken his activities seriously.
Andriy Yusov, a representative of the Ukrainian Defence Ministry's MID, confirmed that Russia was investigating Surovikin's activities in relation to his possible support for Prigozhin.
Note. General Sergei Surovikin is a war criminal and former commander of the Russian forces invading Ukraine since October 2022. He is credited with the idea of launching massive rocket attacks against Ukrainian infrastructure. In January 2023, he was dismissed as commander of the troops and became commander of the Russian PCC.
Yusov said that General Surovikin's movements were restricted for some time after the mutiny. Russia is also investigating whether he actually contributed to Prigozhin's mutiny by refusing to give the order to carry out an air strike on PMC Wagner's convoy.
Surovikin was subsequently released. But Yusov notes that it's too early to draw conclusions about the Russian general's fate.
- It has been confirmed that Surovikin has been restricted in his actions and movements for some time. In particular, his possible activities during the Prigozhin mutiny and the Wagner PMC were investigated. He apparently refused to give the order to carry out an air strike on the PMC convoy. He has now been released. Again, the situation is evolving. It is too early to draw conclusions," said Yusov.