Lukashenka Blames Russians For MAZ Buses Catching Fire
24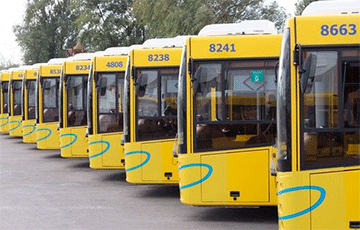 In St. Petersburg, their operation was stopped.
Aliaksandr Lukashenka blamed the Russians for the fact that MAZ buses in St. Petersburg regularly caught fire. He stated this at a meeting with the governor of the Krasnodar region of Russia, Russian media writes.
According to Lukashenka, the service of poor quality is to blame.
"We started to figure it out, and I asked the question: what about other regions of Russia? Our buses do not catch fire there. In other regions of Russia there are no fires. Why are they burning in St. Petersburg? Because some private company, people who have never seen buses, took over the service," Lukashenka said.
Previously, he blamed MAZ's competitors.
Back on August 2, the administration of St. Petersburg removed 137 Belarusian MAZ buses from the routes. The reason was given as them being "prone to fire." Before that, 13 buses burned down in one year.