Ukrainian Forces Defeated Russian Tank Convoy Near Kupiansk
13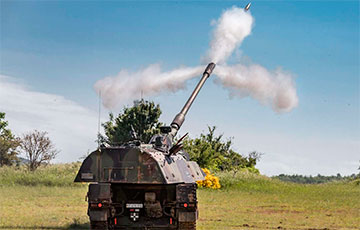 The scale of the destruction is impressive.
The Armed Forces of Ukraine defeated a large T-72B3 and T-90M Proryv convoy of the Russian occupiers near Kupiansk.
Ukrainian military journalist Yuriy Butusov, the Editor-in-Chief of Censor.NET, reported.
"An impressive harvest of damaged equipment and eliminated enemies is demonstrated by the Hostri Kartuzi unit in one of the sectors of the Kupiansk front.
The concentration of the "Russian world" per square meter of Ukrainian land is off the charts. More than 10 tanks were destroyed in a small field, including the most modern T-90M Proryv armors worth over 4 million dollars, several BMP-3 latest modifications, the powerful TOS-1 Solntsepek and dozens of charred corpses of Russian soldiers were there."