Belarusian MoD Belarus Announced Start Another Comprehensive Exercise
12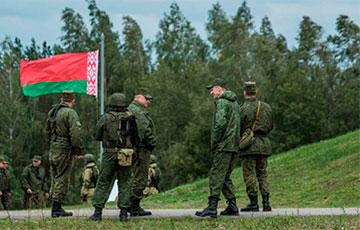 This time with the militia.
Military manoeuvres will take place on September 22-26 in the Brest, Hrodna and Minsk regions at various Belarusian training grounds and terrain as a part of a multi-stage bilateral comprehensive exercise, the Press Service of the Ministry of Defence of Belarus reports.
"The purpose of the exercises is to improve the level of readiness of military command and control bodies of operational formations in ensuring continuous control of subordinate forces and means during combat operations," the statement reads.
When developing the concept of the exercises, modern approaches to the use of troops based on the experience of modern armed conflicts were taken into account, the Belarusian MoD noted.
Information support for the exercise is provided by military media.
The Belarusian militia army will also take part in the exercises.