Georgia Bans Import Of Cars From EU To Russia
4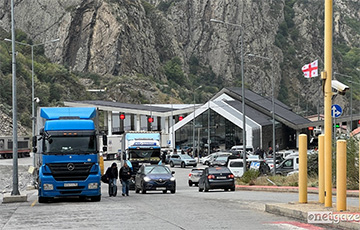 The ban becomes effective from today.
The Georgian government has imposed a ban on the export, re-export or transit to Russia of cars imported from the European Union, The Moscow Times writes.
The ban starts to take effect on Tuesday, September 26. It applies to cars with engine capacity exceeding 1.9 cubic metres. Hybrids and electric cars also fall under the restrictive measures.
In addition, from August 1, the Georgian authorities introduced restrictions on the export and re-export to Russia of cars manufactured in the United States.
Both measures are related to the 11th package of sanctions against Russia, imposed by the European Union in June 2023. At that time, the EU banned the export to Russia of all new and used cars with the above-mentioned characteristics, while previously only luxury cars were banned.
According to the National Statistics Service of Georgia, after the August restrictions came into force, car exports to Russia dropped 12-fold to only 85 cars for the month. Compared to August 2022, car shipments collapsed 8.6 times.
However, after the introduction of new restrictions, major importers changed their approach and transported cars in a roundabout way: through Iran and further along the Caspian Sea to Astrakhan - or to Kazakhstan or Kyrgyzstan with customs clearance there. Cars imported into Russia by a roundabout way cost buyers at least $1000 more. Since most cars imported from Georgia and Armenia are cheaper than $20,000-50,000, such a surcharge increases the cost of the car by 5 per cent.