Risk Of Exit Visa For Belarusians
32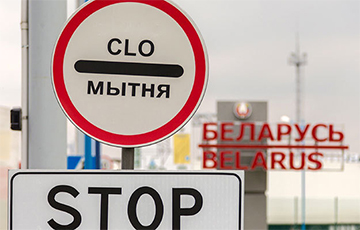 The political scientist believes that they can start with young people under 30 years old.
Lukashenka administration's head Ihar Siarheenka confirmed that the Belarusian fee-paying students will also be obliged for labour repayment after graduation, and they are going to increase the term of labour repayment for the fee-free students.
Why did the regime take up the students? Charter97.org asked political scientist Dzmitry Balkunets with this question:
– This is due to the process of outflow of young specialists from Belarus, students and school graduates. The outflow has objective reasons related to political repressions, as well as the fact that young people do not link the future with Belarus in the current situation and generally have a negative attitude towards the Lukashenka regime.
The catastrophic decline in the quality of education of university specialists also influences significantly. The latest authoritative Times ranking showed that Belarusian State University (the only Belarusian university in this ranking) occupies almost 1200th place in the list of universities of the world. This suggests that there is a strong decline in the field of education.
Therefore, the authorities are making another not even the first attempt to somehow restrain the youth with draconian measures. These methods return Belarus to the period of serfdom, which was also common during the Soviet period. In those years, there was a distribution system characteristic of a planned economy: an order was received, specialists were trained and they knew that they would spend 40-50 years in such and such a place. That is, he was born, graduated, and then a contract and that's it. They could even immediately determine where they would be buried.
So Lukashenka decided to use the same model, living in the Soviet paradigm. This is an absolutely utopian story that will lead to the fact that people will have no incentive and their eyes will not light up.
If someone wants, they can work according to this scheme, but obliging them is wrong.
– No matter how much the Lukashists would like it, the youth in Belarus are no longer Soviet. How will students react to these innovations?
– Young people, of course, have changed, but the government in Belarus has not changed for 30 years. Not only Lukashenka but also the people next to him are from the deep USSR. It is clear that young people will perceive the detention negatively and will use any attempt to leave.
In general, I believe that Lukashenka may take even more stringent measures. He can introduce visas to leave the country in Belarus, including for young people under 30 years of age.
We have seen his latest decisions on documents. They indicate that he has no brakes. Lukashenka takes any measures that he considers necessary.
The authorities will try to continue making efforts aimed at curbing the outflow of especially rare or highly sought-after specialists: doctors, teachers, construction workers, and so on.
– What advice would you give to school graduates and students?
– I would advise young people who are now deciding where to enroll after school to take a closer look and find for themselves some convenient options for studying at universities abroad. Moreover, in many countries, you can get education absolutely free, and household costs will be the same as in Belarus.
As for students, if possible, then right now, during your studies, look for internships at universities around the world. After all, if a person specializes in something, then it would be nice if he had the opportunity to study in another country. Let me emphasize that I don't know how realistic this is now.
Plus, at the first opportunity, try to somehow avoid being forced into all this activity that they carry out there. But at the same time, if it so happens, then use this experience for your professional growth.