Ukrainian Forces Break Into Verbove: Russians Announce Retreat
4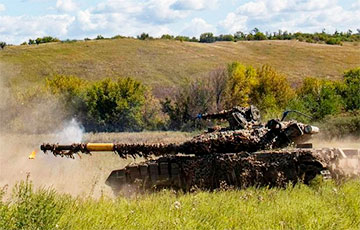 The occupiers decided to take a "step of goodwill" due to problems with artillery.
Ukrainian Defense Forces are advancing on the Southern Front. Yesterday, on September 29, the Ukrainian Armed Forces preliminary broke into the village of Verbove, east of the liberated Robotyne, reports dialog.ua.
The Russian Z-channel "VDV for Teplinsky" also wrote about this last night.
The Z-channel assures that due to problems with artillery, Russian troops are unable to hold back the Ukrainian Armed Forces' offensive on Verbove.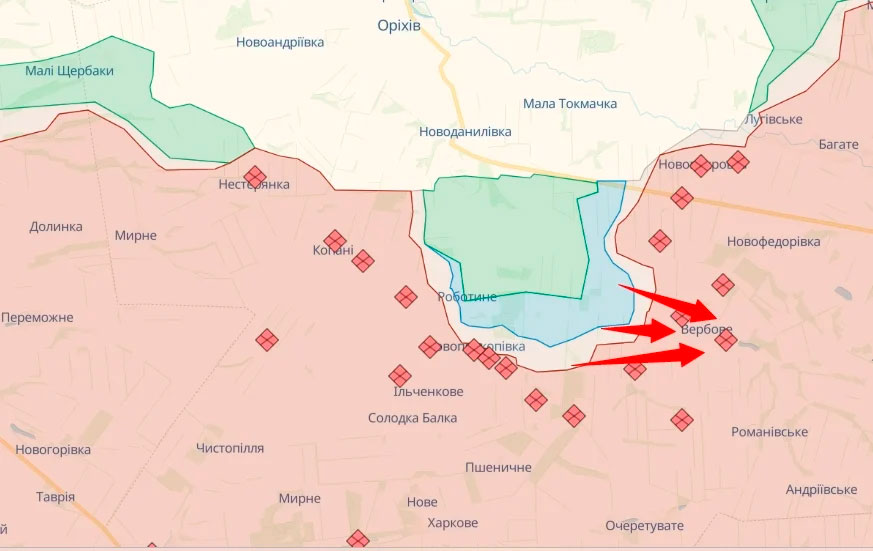 He advised preparing for the imminent escape of the Russian army from this locality.
"Again the enemy entered Verbove. Now we are trying to smoke them out. But there is not enough artillery. We'll probably leave. To hell with this Verbove. There will be nothing for us anyway," the resource wrote.
It is noteworthy that later in the evening the author of this channel, after getting drunk, gave away his identity.

He claims that he is a guard captain named Prokhorov and is fighting on the Zaporizhzhia front.

"How I sometimes want to lie down and sleep in a birch grove. But there are no birches here in the Zaporizhzhia steppe. We are strangers here. Sorry, I am drunk. With honor, Guard Captain Prokhorov," the occupier wrote.
Having sobered up, he deleted the message, but the screenshots remained.
Note that the area near Robotyne plays a key role in the Ukrainian counter-offensive. There, the Ukrainian Armed Forces have already broken through several lines of Russian defense and are expanding the bridgehead, through which reserves will enter the rear at the right time to cut the land corridor to the Crimea.