KGB hacking accounts of Belarusians in social networks?
58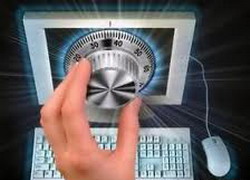 Accounts of democratic activists and common Belarusians in Facebook and Vkontakte social networks have been hacked after December 19.
The Internet users, who came to the attention of the secret services after a peaceful protest action against rigging the election results held in Minsk on December 19, became victims of "unknown" malefactors.
As said by readers of charter97.org, who were arrested during the bloody dispersal of the demonstration followed by a wave of repressions, their network friends saw them online and even received messages containing provocative questions. There are dozens of such stories.
Interest of the Belarusian secret service in social networks is not accidental. It was the Internet and social networks that Belarusians used to break the information vacuum in the county in the run-up to the elections. That's why the repressions touched upon not only popular politicians, but also founders of biggest Internet venues. Syarhei Paulyukevich, the administrator of the group "We stand for great Belarus" of over 150,000 members in Vkontakte social network, met several attempts to be recruited by the KGB during his 10-day arrest. After his release, his home was searched and a computer seized.
Hundreds of computers have been confiscated during the month of arrests and raids. This is the easiest way to access confidential information of an Internet user.
Disabling https encryption on the voting day on December 19 that led to blocking Gmail and Facebook can be considered another possible way of hacking. Most world's services use encryption for authorization. Blocking port 443 allows capturing passwords or means someone wants to steal passwords to personal accounts of Internet users. It probably was a side affect of the so called Potato Firewall. It cannot be excluded that all Belarusians, who tried to access their accounts in, for example, Vkontakte network on December 19, left a copy of their passwords in the Operative and Analytical Center.