European Commission: EU ready to consider imposing economic sanctions on Lukashenka
51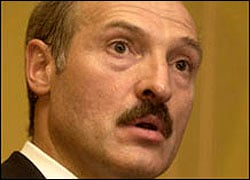 This statement was made by Johannes Hahn, the Commissioner for Regional Policy.
"The European Union will discuss a possibility of adding new persons responsible for the recent judgements and repressions to the restriction list. The EU is ready to consider further targeted measures in all spheres of cooperation," Johannes Hahn, the Commissioner for Regional Policy, said this at the debates in the European Parliament on March 10, Euroradio reports.
According to him, the European Commission expected the sentences might be severe:
"Unfortunately, the deterioration of the situation in Belarus is not a surprise for us. Mass detentions and persecution of presidential candidates and activists after the elections made us expect strict sentences. We concern that similar judgements will be delivered against approximately 40 people in the nearest months."
Johannes Hahn reminded that the Commission had decided to quadruple its aid to the Belarusian civil society for the period 2011-2013 to a total of 15.6 million euro with particular attention given to strengthening independent media and supporting students including by maintaining funding for Vilnius-based European Humanities University.
Besides, the EU gives 1.7 million euro as an aid to victims of repressions, their families and civil society. The aid means legal support to people, NGOs and civil campaigns, the commissioner added.