Mikalai Statkevich awarded with Willy Brandt Prize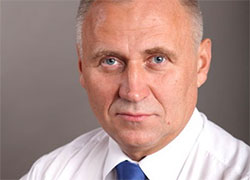 A political prisoner received the international Willy Brandt Prize for political courage.
The prize was founded by the German Social Democratic Party for achievements for international understanding, statkevich.org reports. The main prize is given to the Norwegian Prime Minister Stoltenberg. Mikalai Statkevich has a special prize for political courage.
The award will be given for the second time this year.
Former presidential candidate Mikalai Statkevich was sentenced to 6 years in prison for the events on December 19, 2010. He was transferred to a maximum security prison in Mahilou a year ago. The political prisoner is allowed to have a short meeting with his relatives  a year. He already had it this year.