Putin and Lukashenka visited Mezhyhirya secretly
22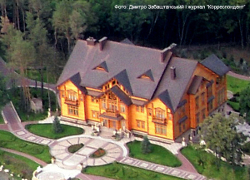 Unofficial meetings took place every second month.
Member of the Verkhovna Rada of Ukraine Oleksandr Briginets wrote it on Facebook with a reference to the staff of Viktor Yanukovych's former residence.
"I talk to people who worked in Mezhyhirya. They assure me that Lukashenka and Putin visited the residence every second month. Most visits were unofficial. Food from the residence was packed and sent to well-known bootlickers – politicians and businessmen," Oleksandr Briginets wrote.
The Verkhovna Rada of Ukraine adopted a decision on February 23, 2014, to return the status of government property to Mezhyhirya residence.