Slavyansk mystery dispelled: Russia is fighting for vast shale gas deposits
23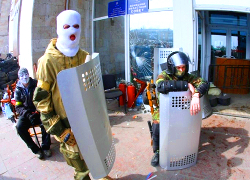 Slavyansk has become a hot stop due to shale gas deposits.
This follows from a TSN news piece.
Journalists did their own investigation of the mystery of the so-called "Yuzov project", which is reluctantly discussed in Ukraine, because it implies significant resources, which can change the world's energy map.
The circumstances point at that there is no fight for humane ideals, for federalization or protection of Russian-speaking population and Slavic patriots and against the mythical "Banderists" in Donbas, NEWSru.ua reports.
These are all made up images, created in the Kremlin offices and put in the heads of common Donbas residents, in order to cover the true goal of Russia's special operation.
Thus, there are no important enterprises in the town of Slavyansk, neither mines, nor military bases or scientific institutions. However, it stands in the very center of the territory of the "Yuzov project", where the deposits are located of the energy source of the 21st century are located - of the tight sandstone natural gas also known as shale gas.
The gigantic deposit spreads into a part of the territory of Donetsk and Kharkiv regions.
The total area of the shale gas deposit is almost 8 thousand square kilometers. Experts point out that the gas deposits in this land can bring revolutionary changes not only to Ukraine's energetics, but of the whole Europe.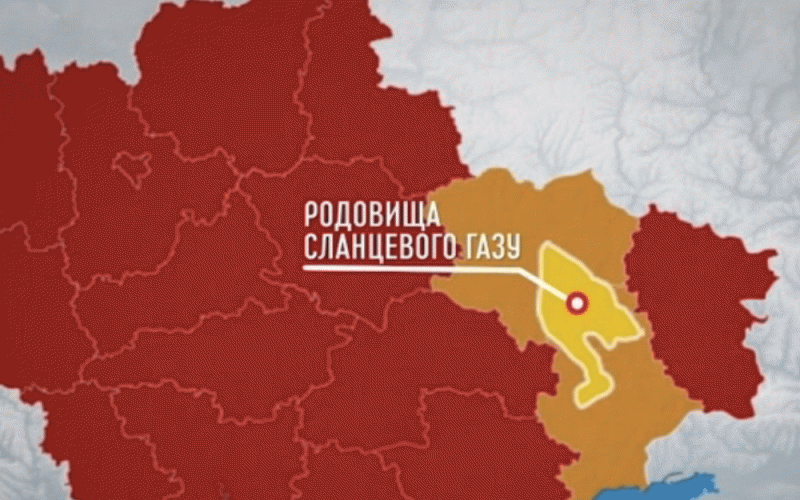 "According to the latest confirmed data, coming from Americans, there are 3.6 trillion cubic meters of gas that they clearly see how to extract. This is a significant amount, a large amount, because if Ukraine increases extraction by 15-20 billion cubic meters, it will become an exporter", - the director general of the center for energy studies Oleksandr Kharchenko points out.
The central authorities are very worried about this project and pick words very carefully on its prospects. Although, even with such a restraint large future benefits for Ukraine can be noticed.
"The deposits are quite significant. Ones of the largest in the world, in Europe. By the estimations that we have, we can increase of own gas extraction by 30-40%.
If there are 20 billion, you do the math, it is possible to increase it by up to 10 billion", - the energetics minister Yuriy Prodan said.
We would remind that on 24 January in Davos an agreement was signed with the participation of the former president Viktor Yanukovych between Shell and "Nadra Yuzovskaya" on the division of shale gas extraction products in the Yuzov area of Kharkiv and Donetsk regions.
The signing of the agreement is beneficial for Ukraine, because it means investments, at the expense of which the country will increase its own extraction of gas and therefore improve the economy.
Belarus' neighbors consider shale gas development a way to get rid of energy dependence on Russia.