Dollar and Euro Exchange Rates Increase
31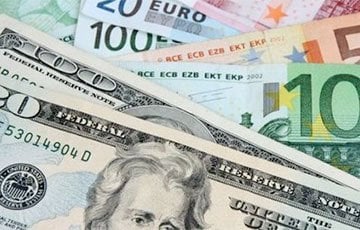 Since Monday dollar has increased by Br762, euro by Br1097.
After currency trading on January 14 dollar rate rose by Br188 and now costs Br19 514. It has increased by Br762 since Monday.
Euro has increased by to Br269 and now traded at Br21 197. It has increased by Br1097 since Monday, Nasha Niva reports.
Russian ruble rose by Br1.83 to Br254.58.
A year ago as of January 1, 2015 the dollar rate was 11 900 Belarusian rubles (therefore, growth of a dollar was 63.98%).
But on January 8, 2015 the National bank reached the single rate, fee imposed on purchase of foreign currency was repealed and the dollar rate was 13 760 Belarusian rubles. Thus, within a year the Belarusian ruble had 41.8% depreciation.
On the E-day, October 11, the dollar exchange rate made Br17 202, on the inauguration day, November 6 this year, the dollar rate equaled Br17 500. Within two months dollar increased by Br2000.
As of January 1, 2016 the rate of the National Bank equaled Br18 569. Since the beginning of the year, the ruble depreciated by Br945.