Belarusian Delegation To The UN Again Blocked Resolution On Crimea
24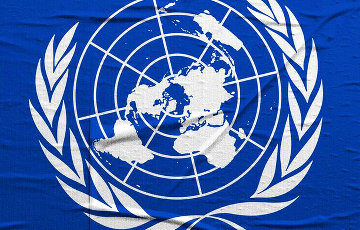 The UN General Assembly supported the draft resolution on "Situation with Human Rights in The Occupied Crimea" by a majority vote.
Belarus has again opposed its adoption.
"Official data: The UN General Assembly adopted the Ukrainian resolution on Crimea by a vote of 70 in favour, to 26 against with 77 abstentions," – the message, published on the official Facebook page of the Ministry of Foreign Affairs of Ukraine on Monday evening, December 19th, says.
The resolution condemns "the abuses, measures and practices of discrimination against the residents of the temporarily occupied Crimea, including Crimean Tatars, as well as Ukrainians and persons belonging to other ethnic and religious groups, by the Russian occupation authorities."
It is noted that the purpose of the resolution - to ensure access for international human rights mechanisms so that they could monitor observance of human rights on the peninsula.
Angola, Armenia, Bolivia, Burundi (Africa), Cambodia (Asia), China, Comoros (Africa), Cuba, North Korea, Eritrea (Africa), India, Iran, Kazakhstan, Nicaragua, the Philippines, Russia, Serbia, South Africa, South Sudan, Sudan, Syria, Uganda, Uzbekistan, Venezuela, Zimbabwe voted against the adoption of the document.
Belarus voted against the resolution, as well as at the voting in the appropriate committee on 15 November.
Ukraine, has repeatedly expressed dissatisfaction with the position of Belarus in the voting at the UN.