Defence Ministry Declines Comment On Russia's Troops Transfer To Belarusian Borders
14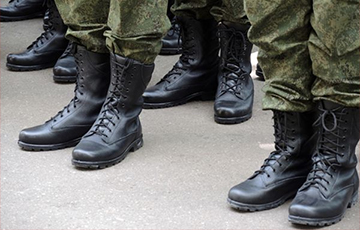 Redeployment of 2 motorized rifle brigades of Russia to the West remains without reaction of the Defence Ministry of Belarus.
BelaPAN was told about that by the head of the information department of the main directorate of the ideology work of the Defence Ministry of Belarus, Colonel Uladzimir Makarau.
The leadership of Russia announced redeployment of forces from the central part of the country to the western one and organizing three new divisions on the westerly direction in response to the military build-up of NATO in Eastern Europe back in 2015. Now the 28th Independent Motorized Rifle Brigade, previously located near Yekaterinburg, is redeployed to Bryansk region.
Russia's Defence Minister Sergei Shoigu called forming of the three divisions in the western direction in 2016 "a very important task." Establishing military forces near the borders, as said by him, is "adequate military and technical measures" in response to the US and NATO military infrastructure build-up near Russian borders, and also "implementing dangerous missile defence plans and increase in military expenditures."
The redeployment of the brigade is planned to be completely finished by the end of 2016. It is to become a part of the 20th Army, which headquarters is situated in Voronezh.
A new garrison town for motorized rifle troops is to be put into service in 2016 not far from the Russian-Ukrainian border – in Belgorod region.