Yarmoshyna: Bribery Of Voters Is Not Break Of Law
31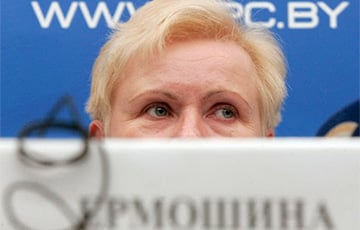 The CEC Chairperson has admitted that the rectors and deans of the higher educational establishments, who "motivate" their students to vote early, actually conduct "bribery of voters".
The Chairperson of the Central Elections Committee Lidziya Yarmoshyna has said this to the journalists of tut.by portal, commenting the statement made by the observers that no one goes to vote voluntarily, and early voters are mostly students who are forced to do so by the administrations of their hostels.
— No one forced students to participate in the elections, while an extra day off they were promised wasn't coercion, but rather, let me say, bribery of voters. An administration of a higher educational establishment remains free to stimulate political activity this way. Thus, there was no break of law, — Lidziya Yarmoshyna has said.
However, charter97.org journalists found out that Lidziya Yarmoshyna either lies or has poor knowledge of the Belarusian legislation. Bribery of voters remains an act punishable under criminal law.
According to Article 191 of the Criminal Code of the Republic of Belarus, an official might get up to 5 years of imprisonment for bribery of voters:
"1. Hindering a citizen of the Republic of Belarus from exercising his/her right to freely elect and be elected, participate in a referendum, voting on recall of a deputy, conduct pre-electoral agitation, agitation with regard to a referendum, or recall of a deputy; or hindering citizens of the Republic of Belarus from free realization of their right to legislative initiative, conducting of agitation for or against the offer on submitting a draft bill to the house of representatives of the National Assembly of the Republic of Belarus; or hindering the work of the Central commission of the Republic of Belarus on elections and conducting republican referendums, elections commissions, commissions on referendums, or commissions on organizing voting on a recall of a deputy, committed with the use of violence, threat, deception, bribery or by any other way, –
Is punished with public works or a fine, or correctional labor for up to two years, or restraint of liberty for a term up to three years, or imprisonment for the same term.
2. The same act committed by a group of persons in collusion, or by an official using his/her official authorizations, –
Is punished with restraint of liberty for the term of two to five years, or imprisonment for up to five years," — says the article of the Criminal Code, which, in accordance with the Belarusian laws, prescribes no limitation period.