Lukashenka Suppresses Popular Protests, Simultaneously Asking Money From IMF
42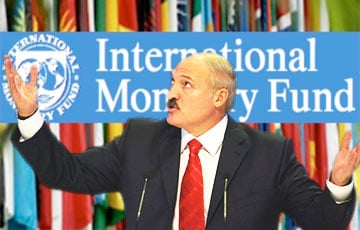 The dictator met with Head of the IMF mission for Belarus Peter Dolman today.
Belarus, according to BelTA, expects to receive an IMF loan of $ 3,5 billion. The budget of Belarus, according to Minister for Finance Maxim Yarmalovich, does not contradict the IMF's expectations, the one thing that needs to be done is "to take an appropriate political decision and enter the program."
Among the issues that the IMF has with Belarus, says Yarmalovich, is the level of compensation for housing and communal services expenses and a strategy to improve the efficiency of management of the state-owned enterprises.
In the meantime, the detentions of the "non-parasites" at the peaceful protest rallies may endanger the "liberal thaw" in the relations with Brussels and Washington. Foreign Minister Uladzimir Makei admitted that "the normalization of relations between Belarus and the European Union can stop." However, he didn't say a word about the relationship with the IMF against the background of the detentions.