Andrei Sannikov Called On European Commission To Impose Sanctions Against Lukashenka's Regime
25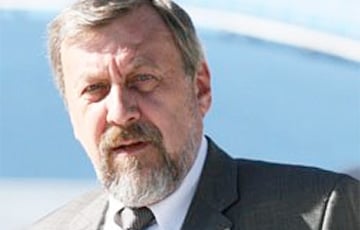 The European Belarus leader appealed to the leadership of the European Commission, requesting to react to the situation in Belarus promptly.
Leader of the European Belarus civil campaign, former presidential candidate Andrei Sannikov conducted a dialog with first deputy of the European Commission Frans Timmermans at the Brussels forum, which he is attending at the moment.
Andrei Sannikov: Belarus is again in a tragic situation. There are repressions again. More than 100 people are in prisons today. They are threatened with criminal cases, they are being accused of terrorism. Lukashenka asserts that Ukraine, Lithuania, Poland are involved in this. He accuses the EU of subversive activities. And we do not see any adequate reaction from the European Union. The lives of people today are in danger. And do you know who organized and implemented these repressions? Those people, against who sanctions were lifted a year ago. The EU awarded them impunity for their crimes. Can we finally hear the reaction of Europe to these events? This is about a participant in the Eastern Partnership. This is a country that can be used as a springboard for Russia's attack on Europe, and Europe does not react. It is necessary to return sanctions immediately in order to save the situation, you must have such a scheme.
Frans Timmermans: I know that the situation in Belarus was discussed in the Foreign Affairs Council. I know that Federica Moherini is aware of this situation. I can confirm that the EU is committed to supporting civil society in Belarus. I agree with your analysis of the situation, it is absolutely accurate. I also know that the Belarusian civil society is much more wide-ranging than we see it.
You say that the EU does not pay enough attention to Belarus, and I agree with that. This can somehow be explained by a large number of internal and external problems. But I fully agree with you that we must link the threat from Russia to what is happening in Belarus. The exercise "West-2017" may have different consequences for Belarus. We see a connection with what is happening in Ukraine. One of the most difficult problems for the EU today is that the problem of each country is closely related to what is happening in the neighborhood.