Sell Lukashenka's Residences, Ice Palaces And Limousines!
39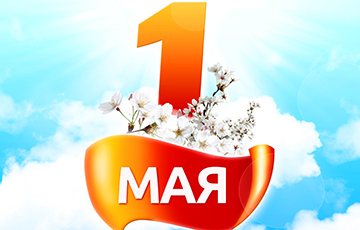 The May Day rally will begin at 2 pm on Kastrychnitskaya Square in Minsk.
The Belarusian National Congress has proclaimed a popular action of workers' solidarity in Minsk.
The demands to improve the life of workers and release political prisoners will be put forward at the festive action, which starts on Kastrychnitskaya Square at 2 pm.
One of the BNC leaders Mikalai Statkevich has handed over his statement to the Minsk city executive committee, in which he informed the authorities about holding a May 1 festive meeting on Kastrychnitskaya Square in Minsk.
"In accordance with the law guaranteed by Article 35 of the Constitution of the Republic of Belarus and international agreements signed by our country, I inform about the intention of the Belarusian National Congress to join the celebration of the state holiday – Labor Day on May 1, and to hold a holiday meeting on Kastrychnitskaya Square in Minsk," – the statement reads.
The authorities took fright of the popular protest: in the evening of April 28, Mikalai Statkevich was detained and sentenced to 5 days of arrest.
The politician's fellow-thinkers from the Belarusian National Congress condemned the cowardly conduct of the authorities and stated their firm intention to hold the May Day rally on Kastrychnitskaya Square in Minsk.
Rada of the BNC appealed to the Belarusians: "We invite all the citizens, who are not indifferent to the future of the Motherland, all the democratic organizations, to which the authorities have banned the May Day march of solidarity! May 1, Minsk, Kastrychnitskaya Square, 14.00. Power to the people! Long Live Belarus! ".
The leaders of the spring protests in Belarus and many activists have confirmed the readiness to hold a national holiday on the main square of the country.
On the eve, the BNK also proposed to discuss publicly the draft resolution, which should be adopted by the Belarusians at the rally on May 1.