Defendant In Belta Case Required To Be Registered With Police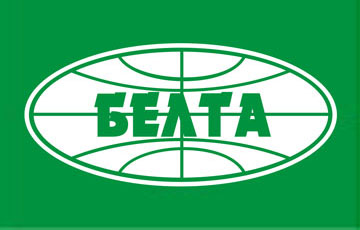 14 journalists are defendants in the BelTA case.
The journalist of the tut.by portal Uliana Babayed is required to register with the police. She learned about this from the investigator who called her.
Babayed says she was very surprised at such a demand. "I also wondered what kind of registration it was, because I know that they usually register people who were already convicted. The investigator clarified that you need to register with the "suspects and accused persons" in the police department. And he added that if I didn't come, they would force me to come to the police," – said the journalist to Radio Svaboda.
The head of the Investigative Committee's press service Siarhei Kabakovich does not see anything extraordinary in this demand. In his opinion, the investigator explained everything clearly.
Human rights lawyer Pavel Sapelka stresses that registration with the police before a court or other procedural decision does not formally contradict Belarusian legislation. But such a measure restricts human rights.
"In fact, these are certain restrictions on the rights of the individual; this is the obligation to take part in certain preventive measures. And if a person refuses or does not fulfill any of these requirements, then he or she may be accused of disobeying an official – and this is another crime. Meanwhile, the person is not found guilty by the court. So why should he or she be restricted in his or her rights and put at risk of a new persecution?" – Sapelka wonders.
As previously reported, 14 journalists are defendants in the BelTA case. They are accused of unauthorized access to a paid news feed of the state news agency BelTA. Many of the defendants are also charged with large sums of compensation.