Metropolitan Pavel Compares Baptists With Roma: They Preach Till They Rob Someone
55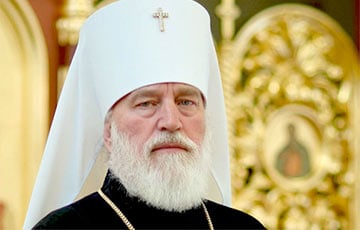 The head of the Belarusian Orthodox Church from Riazan called Baptists sectarians.
Metropolitan Pavel made another resonance statement. It sounded in the program ''Talks with Metropolitan Pavel'', aired on November 24, nn.by repirts.
A viewer allegedly asked a question about Baptists. Like, his neighbours were Baptists. So, how to regard them - as Christians, or as sectarians?
In response, Metropolitan Pavel told that when he lived in Karaganda, there were many ''sectarians, both Evangelists and Baptists'' around. ''Everything seemed normal, those people studied, worked, but as soon as they came anywhere, they started their talks — this was so annoying it became scary… Their mission is the main thing in their life, they preach, want to turn everyone into their sect,'' the Metropolitan said. ''They are prepared in this direction since the early age. What they do is not preaching, but propagand. They peck in one and the same spot, and it's impossible to directly talk to them about anything… Especially when there are two of them!.. You know, they are like Roma - preach until they rob a person,'' Metropolitan Pavel said.
Pavel also warned against talking about faith with the Baptists. ''We have nothing against these people. Let them work peacefully, or study at some educational establishment, don't pay any attention to their confession. However, as soon as they start faith talk, you should say: ''Stop! We will not talk about faith,'' Metropolitan Pavel said. ''When they come to ask for bread or salt, that's ok. But I will not speak about my faith, I am an Orthodox, I will not speak to you about anything. They will not tell you any good, just try to persuade you to join their sect.''
Important to note, the head of the Belarusian Orthodox Church got into scandals because of his statements. Previously, he said that ''the Orthodox and the Uniates had different God''. It is worth mentioning that Baptists are one of the branches of Protestantism, they have an official status in Belarus, so the definition ''sect'' is inappropriate here.