Rasmussen: EU And NATO Are Interested In Belarus To Join Us
10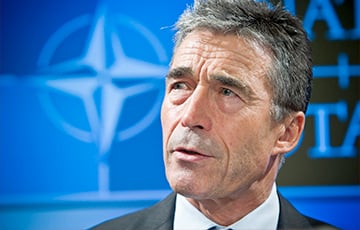 Belarus needs reform and democracy.
Former NATO Secretary General Anders Fogh Rasmussen said in an interview to Polskie Radio that the Alliance and the EU, under condition of reforms, are ready to bring Belarus into the fold.
According to Rasmussen, Belarus should take an example from Ukraine and Georgia. He believes that Belarus is not yet a democratic state.
"It is quite possible that opposition forces, which could confront the authorities in Minsk, will grow, and this is the only way to move forward," – the former NATO Secretary General believes.
"There is no doubt that Putin will put pressure on Belarus. We have already seen how Russia is pushing the Belarusian authorities to deploy bases in the country and ensure the presence of Russian forces in Belarus on a permanent basis," – Rasmussen said.
He also believes that Belarus could play a very important role in the future as a buffer between Europe and Russia.
"However, EU and NATO are interested in Belarus to join us. However, of course, in order to do this to the full extent, Belarus needs reforms and democracy," – Rasmussen said.