Dzmitry Bekaliuk: We Must Keep Coming Out To Square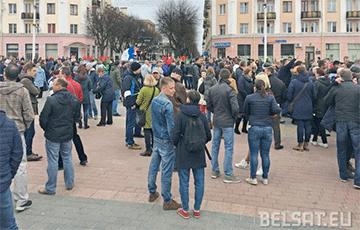 The Brest residents have been deceived.
The battery factory continues to function, so it is possible to consider that the Brest residents have been deceived. One of the most active protesters, Dzmitry Bekaliuk, is convinced of it, Radio Racyja reports:
- This is scary, based on the fact that Lukashenka has said he's on the side of people. The Brest residents have been deceived, the plant is working - this is confirmed by the documents of the iPower company itself, they have not stopped their production and construction activities in accordance with the governor's order.
The second is that they have started to take out waste from their production activities. Although these wastes, according to the letters we received as of the date of the Governor's order, they were not included in these letters at all, i.e. they appeared later. The plant is functioning, not on a full scale, but it is functioning.
According to Dzmitry Bekaliuk, it is necessary to continue coming to the square every week and to show as many people as possible who do not agree with the authorities' decisions.