Radio Svaboda: EU Representatives Blame Lukashenka For Disruption Of Mogherini's Visit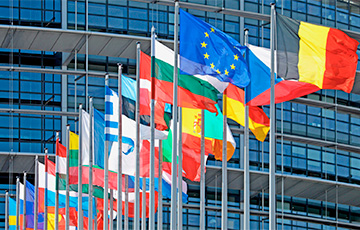 The EU High Representative also had doubts about the visit.
The Brussels correspondent of Radio Svaboda Rikard Jozwiak found out from his sources on the sidelines of the EU governing bodies the real reason for cancelling the visit of the EU High Representative for Foreign Affairs and Security Policy Federica Mogherini to Minsk:
- Mogherini's visit was cancelled last night. Representatives of the European Union accuse Lukashenka of it. They told me he was abroad and that he would stay there, so he wouldn't be in Minsk when Mogherini was going to be there. According to them, he canceled the visit. In addition, Mogherini was advised not to be very eager to attend the events of the "Eastern Partnership" because of the small presence of foreign ministers of other countries.
Spokesman for Mogherini said this morning that "the visit of the High Representative to Belarus and the meeting of ministers of the "Eastern Partnership" had been postponed due to a number of changes in the agenda of several participants and after contacts with the Belarusian organizers".
Later, the EU Delegation to Belarus officially reported "with regret" that the visit had been postponed "due to a number of changes in the agenda of various participants and discussions with Belarus as a host country".
Apart from Mogherini, visits to Belarus have been cancelled by Foreign Ministers of Latvia, Lithuania and Poland.