Alcohol Detector Under Christmas Tree
54
IRYNA KHALIP
6.12.2019, 8:48

46,238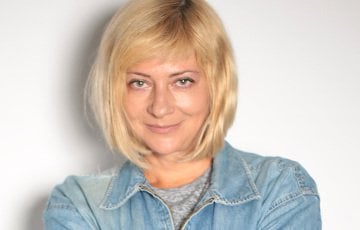 Why do they force the MKZT plant workers go to work for one day during the unpaid vacation?
While Belarusians are writing some sort of pleas to the government, begging to make either January 2 or December 31 a non-working day, the state just give a jolly laugh at the people's unpretentiousness, taking care of the nation with the intensity enough to try the patience of a saint. Celebrate, dear citizens, eat it! But prepare your money in advance, no one is going to pay for your rest.
Hardly has it become known that the workers at Belaruskali are forced to take a non-paid vacation on December 31 to January 7, the Minsk Plant of Wheel-tyre Tractors (MZKT) immediately entered into a socialist competition and sent its workers to rest for two weeks, as a gesture of sheer generosity. For their own expense, of course, but admire the level! Last year, the MZKT workers were also sent on unpaid vacation, for an even more impressive term - from December 22 to January 14, and on the first day of january they were solemnly handed payrolls, from Santa, with a zero on them. This year they will have a forcible vacation from December 28 till January 13. It seems less, but what a surprise is waiting for them under the Christmas tree!
The point is, the whole plant, having left for the unpaid New Year's vacation, will have to go to work for one day on January 3, due to some reason. And then there will be 10 non-working, unpaid days. The surprise looks illogical and incomprehensible at first sight: why not starting this forced vacation a day later, if the enterprise needed the extra day so badly anyway? Or return a day earlier? Yes, the secret is hidden precisely here.
I don't know how things are at other enterprises, but at the entrance to the MZKT, workers are often asked to "breathe into the tube". And if the alcohol detector shows something in the body "after yesterday's", then the worker is either deprived of the bonuses, or dismissed "according to the article". The bonus there is not at all an incentive for hard work. Most people get paid this way. For example, the salary of a welder is 270 rubles. Everything else is a bonus. And the deprivation of a bonus is actually a deprivation of earnings. Now watch my hands.
The last MZKT order was completed in the summer. And the last six months at the plant, there were only rumours about transferring to a four-day working week. It didn't happen though. And now it becomes clear why. Let's imagine people going on shift in the morning of January 3, after big holidays, and with the prospect of continuation. Of course, we can assume that they all drank a glass of champagne on New Year's Eve, and at seven in the morning on January 1 they went for a morning run. Well, someone may come out to run. Someone will not even drink at midnight. But the majority will allow themselves a hair of the dog on January 1 and 2, paying festive visits to friends, eating up all the salads left, drinking all that is left. So it is unlikely that on the morning on January 3 they will all be fresh, like May roses.
What's next? Next goes "breathe into the tube". And - voila! - they can dismiss as many workers as they need, "under the article". Why laying off employees if they need to be warned about the lay-off in at least two months, and then also the severance should be paid in the amount of three average earnings? So laying off staff is not good, there's not enough money to pay everyone the severance. And here in one day, in one swoop, you can give a kick in the ass to a bunch of people and at the same time it's a great way to save money. And people ... What about the people people? A fat f****ing chance, you know.
One can imagine how much this one day on January 3 will cost to the enterprise - how much will have to be spent on electricity and heating the plant. However, if you multiply by all the "empty" days, then you could probably melt the Arctic ice. By the way, the state, accustomed to splurge, did not think that it would be more profitable to transfer people to a four-day working week. Someone would look for another job and leave by themselves, not by lay-off with severance pay. Someone would find the possibility of a one-time part-time job on Fridays. And someone would spend this unexpected free day in the cinema and shopping centers, supporting the lame Belarusian economy with all its WATs. But why? Let IT people spend money - they are more useful in shopping centers. And hard workers can be manipulated. They don't understand that they were fired. They will still go to work and ask to be allowed to work at least for free - to weld, grind, or cut something.
Cut, Shura, cut. At least until your pension - unless, of course, it is canceled one beautiful day before the New Year.
Iryna Khalip, specially for Charter97.org