Defense Lawyer: Kanavalau Wasn't At Metro Station During Blast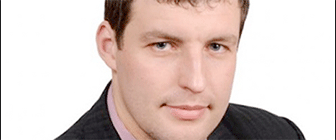 The sensational information about the blast in the Minsk metro.
Lawyer Stanislau Abrazei in 2011 defended Uladzislau Kavaliou in the case of the terrorist attack in the Minsk metro. During the trial, he tried to prove that the people on the dock were innocent, and that Dzmitry Kanavalau could not have been at the metro station at the time of the blast. The lawyer remains confident about this today — eight years after the attack in the Kastrychnitskaya metro station. In an exclusive interview for Belsat, Stanislau Abrazei for the first time talks about his work on this case and his relationship with Uladzislau Kavaliou, and also explains why he does not believe in the official version of those events.
— How did you become Uladzislau Kavaliou's lawyer?
— I worked at the Minsk City Bar. Kavaliou's mother addressed to me. She said that all the lawyers with whom she spoke did not want to participate in this case, and she asked me so much not to refuse her. I immediately agreed and we entered into a contract.
At 17.56 on April 11, 2011, a bomb exploded on the platform of the Kastrychnitskaya metro station. 15 people were killed, 387 were injured. A day later, two natives of Vitsebsk, turner Dzmitry Kanavalau and electrician Uladzislau Kavaliou, were arrested under the suspicion of having committed a terrorist act. On November 30, 2011, the Supreme Court sentenced Kanavalau and Kavaliou to death. In addition to the terrorist attack on the metro, Kanavalau was considered guilty of having organized an explosion on the Independence Day in Minsk in 2008, explosions in Vitsebsk in September 2005, and also of having committed a series of malicious hooliganism acts in the early 2000s, when he was a teenager. In March 2012, Kanavalau and Kavaliou were executed.
— As far as I understand, some other lawyer worked with Uladzislau Kavaliou right after detention. Did he refuse to handle the case further on?
— Kavaliou's first lawyer was appointed under Article 46 of the Criminal and Procedural Code [article regulating the invitation or appointment of a lawyer for a suspect — belsat.eu]. People call this a "free lawyer," although one way or another, an accused person is charged money for these services - though not as big as the average paid to lawyers. This is not to say that the lawyer refused. He has no right to refuse by law. He worked at the first investigative actions. But the mother did not sign a contract with him. It was solely her initiative.
— When was the first time you saw Kavaliou?
— I do not remember the precise date. It was about 3-4 days after the attack. At that time, Kanavalau and Kavaliou had already confessed. The Prosecutor General's Office handled the investigation, and Kanavalau and Kavaliou were held in the KGB jail.
I remember that at first I had problems with the access to Kavaliou, as a defender. I called the investigator, said that they had made a contract with me. But he avoided meeting in every way, did not answer calls. In the end, I had to pass the warrant for the participation in the criminal proceedings through the prosecutor on duty. As I understand now, the investigator simply wanted to conduct as many investigative actions as possible before the appearance of a new lawyer.
— What was your impression of Uladzislau Kavaliou?
— He seemed a very confident, optimistic and cheerful young man. He was fond of psychology. Read books about personal development. Then, when we talked, he suggested some interesting things in terms of personal growth for me, which turned out really useful. For example, a sleeptracker — this is an alarm clock that reacts to body impulses and determines the best time for the body to wake up...
— That is, your conversations were not limited to the case solely…
— Yes, it was interesting for him to talk not only about the case. He wanted to find somebody to share his interests.
— Was Kavaliou held in the solitary cell in the KGB prison?
— As far as I remember, yes.
— Did you develop such friendly relations with Uladzislau straightaway?
— Of course, not. I am a lawyer in the first place. It is important to me that a client should tell me the truth. I don't trust a person until I get to grips with the case. I was on the alert at first, I wanted no falsehood in our relations. On his part, there was certain alertness in the beginning as well. There was a stage of trying to figure out whether we could trust each other.
— When was the turning point, after which mutual trust came along?
— It happened almost as soon as we had the opportunity to talk in private. He described how the interrogations took place. He told me that from April to November they were not allowed to sleep for more than 15 minutes in a row. Only they fell asleep, the guards let them sleep for 15 minutes, and then woke them up by calling out loud their names and criminal article. There were several cases when I came to Kavaliou, and he was in such a state of confusion and disorientation that he simply could not remember me. He had his mouth open, his pupils were dilated. When I started talking to him, I saw that he did not react at all. At that moment, the quarantine was usually announced in the remand prison, and Kavaliou was taken away — because they understood that I might have suspicions about his condition. There were at least two such cases.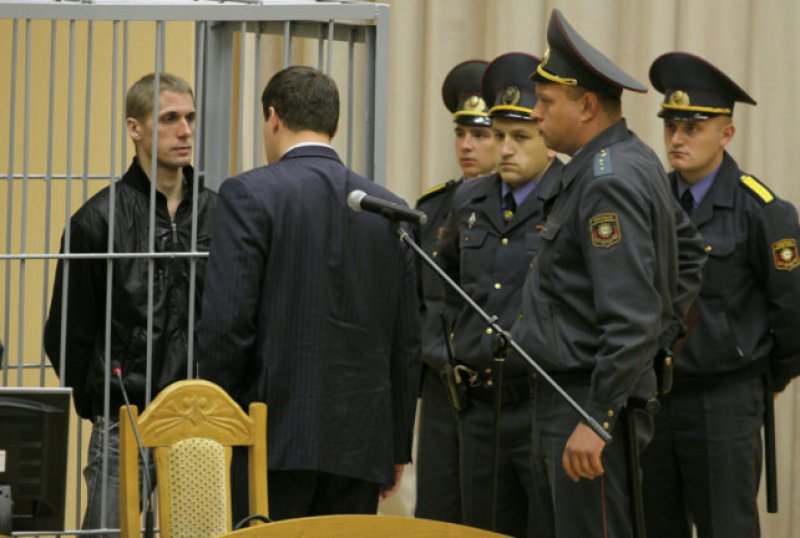 — Did you have a suspicion that this could be the result of the influence of psychotropic substances?
— I just did not understand what was going on: whether they deliberately drove him to such a state, or it were some substances, indeed.
— He told you about the torture with sleep deprivation in November. Why only then?
— They were strictly forbidden to tell about the confinement conditions. He didn't talk about it much, in general. However, he mentioned that staying behind the bars was a hard challenge for him.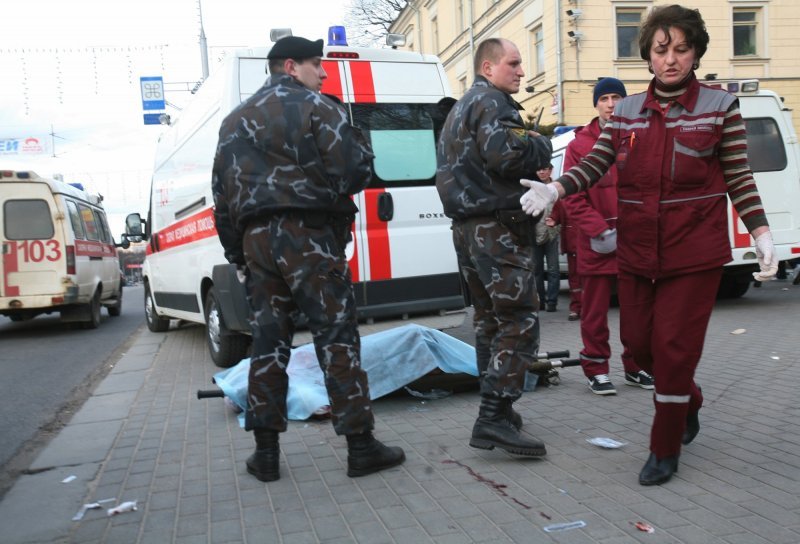 — In your opinion, why did Kavaliou admit guilt? In court, he complained about psychological pressure, but didn't mention physical tortures. No matter how hard that psychological pressure was, we are talking about the death-penalty article…
— I think, it was mostly about the fear. Probably, they intimidated Kavaliou. The very situation, the regime he appeared in — all this put together suppressed his will for resistance. Maybe some other methods were also used, but there is no proof of this. If Uladzislau had not been so afraid, he would have told the truth straightaway.
— When did the fear fade away and he started changing the testimony?
— The fear began to pass when we had more time to talk with him. When he trusted me and told me how everything really was. He was afraid to change his testimony, but I convinced him that nothing would be for the truth. Then, in the last word, Kavaliou asked Kanavalau for forgiveness for slandering him. I think it was a courageous act.
— What impression did you have about Dzmitry Kanavalau?
— You want to ask if I saw a monster? Based on the materials of the case, I clearly understood that this was a completely different person than the "bloody tyrant" which they had made of him in the eyes of the public. His eyes were good. There was no ice-cold look. He was very frightened, pale, depressed. He even tried to not talk with his defender. I really wanted him to tell the truth at the trial. But he was afraid.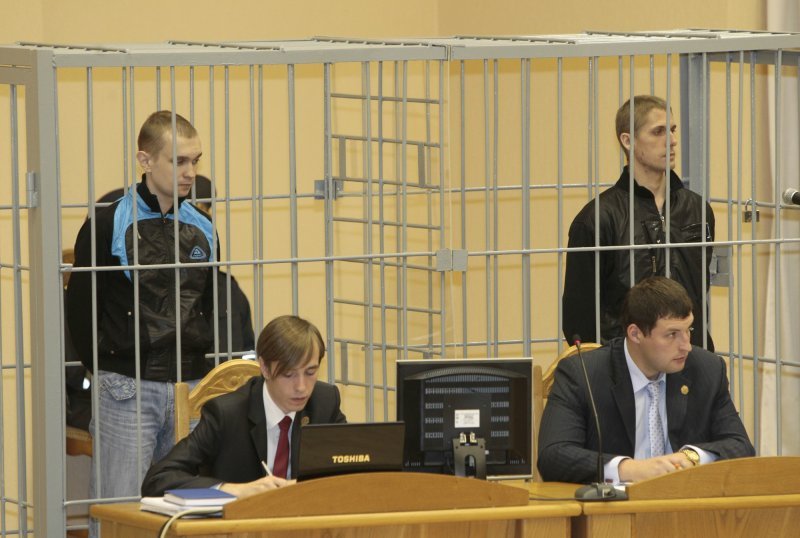 — Was it unexpected for you that Kanavalau refused to testify in court and kept silence during the whole trial?
— It was unexpected for everyone. I had many questions to him. I don't think Kanavalau would have found answers to them, that would not contradict with his confessions.
— Are you still convinced that Kanavalau didn't blast the Minsk metro?
Informational reference by belsat.eu: The quality of recording surveillance cameras in the metro does not allow to assert with 100 percent certainty that it really was Kanavalau in the video. The FSB experts concluded that "It's not possible to establish a portrait likeness of a person recorded by surveillance cameras on April 11 at the metro stations". Experts only noted that the features of the appearance and clothing of the person, who was recorded by cameras in the Minsk metro, correspond to the appearance and clothing seized from Kanavalau. Simply put, the person in the video looks very much alike with Kanavalau, but you cannot be 100% convinced of this.
— Kanavalau wasn't, and couldn't have been at the station during the explosion. As far as I remember, after the terrorist attack, traces of explosives were found on the clothes of even those people who were at that moment at the Kupalauskaya station. And Kanavalau, who was directly at the Kastrychnitskaya station, had nothing at all — neither on his clothes, nor in the nose, nor in the auricles. He was absolutely clean. If he had been present at the scene, there would have been traces of explosives on him.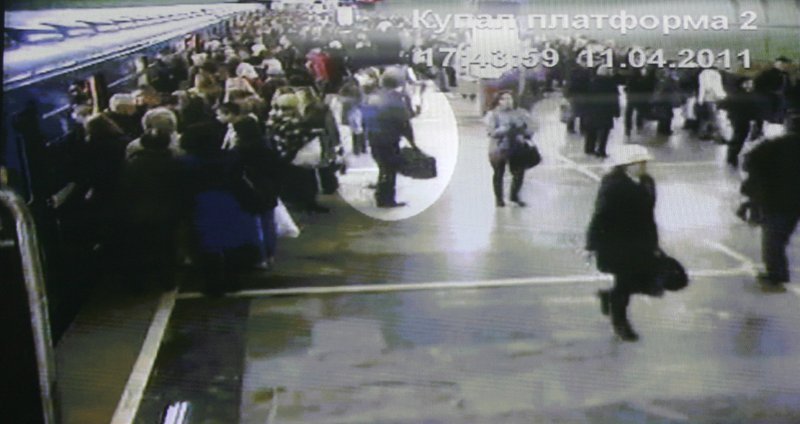 — If Kanavalau wasn't at the station, who committed the terrorist act then?
— I don't want to suggest versions without proofs. I can only turn attention to certain mysterious circumstances. For example, according to unofficial information, shortly before the detention a suspicious, fully tinted minibus - either without numbers, or with the Russian numbers, was parked near the entrance of the house in Karalya Street [Kanavalau rented an apartment at Karalya Street, 9a, that is where the detention occurred – belsat.eu]. In the apartment, which Kanavalau rented in Minsk, mysterious SIM cards of the Russian operator Megafon were found. I applied in court for the recovery of all information on a SIM card from a mobile operator: to whom it belonged and what calls were made from it. My application was rejected. Apart from the lawyers, no one paid any attention to this SIM card, the investigators were not interested in it. Uladzislau Kavaliou knew nothing about the Russian SIM card, he had no idea where it came from...
— It seems logical to suggest these details prove the existence of some third force in this case. Am I correct?
— Let say so: given that these details were not studied, the existence of the third force cannot be ruled out.
— The existence of the third force is not ruled out, a Russian SIM card was found in the apartment, but the Belarusian side invites representatives of the Russian FSB as experts in the case. This looks weird. Was there such a necessity to involve experts from Russia?
— I believe we have enough technical means and specialists to conduct the examinations that were finally carried out by the FSB experts in the territory of Belarus. The Russians did not use any special methods. That is, we could do without them.
— Was the death sentence to Uladzislau Kavaliou unexpected for you?
— It was totally unexpected for me. I could not understand how it was possible to sentence a person to death under such accusations, with such evidence. This was a shock for me.
— Was it the only case in your career when your client was sentenced to death?
— Yes, the only one.
— How did you react?
— At first I couldn't believe it. Then, when the mother received the notification that the sentence was executed, I was in a state of shock.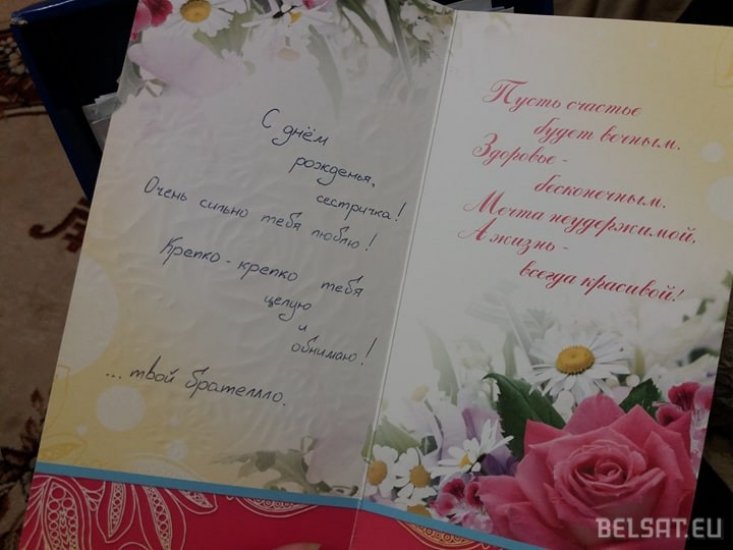 — How was your last meeting with Kavaliou? How did he act?
— Uladzislau saw that I was depressed, that I sympathized with him. He even tried to cheer me up, joked, like, we will figure this out, everything will be good.
— What words, or detail of Kavaliou's manners do you remember the most, for the entire time that you knew him? Maybe it was something insignificant, but memorable?
— (Thinking). I remember that he always held his back very straight. The interrogations lasted for four hours, then a break, and then four hours again. So, he could sit there with his back straight for all these eight hours. I mean, this is hard. When I asked how he did it, he said: "This is the way I am developing the strength of will".