"The Handcuffed Fired a Shot In His Head, Having His Pants Dropped"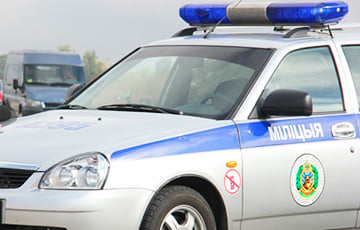 Blogger NEXTA commented on the IC statement.
Today, the IC (Investigative Committee) stated that the main death reason of a traffic policeman near Mahiliou is suicide. Blogger NEXTA, who was the first to report on the incident, commented on the official version:
"He shot himself in the head in handcuffs, and he had his pants dropped.
We did not find any polite words to comment on the official version, so let's just quote the classics: "The most interesting thing about this lie is that it is a lie from the first to the last word".
Yes, of course, we already have a very similar version of what actually happened in the forest near Mahiliou. However, at the moment it is impossible to confirm its reliability, because even employees of the MIA and the IC themselves do not have access to the materials of the case - only the top management of these structures and few members of the investigation team have access to it.
But it's not about it. Is anybody going to apologize to hundreds of gypsies who have been detained and beaten for anything? However, you know the answer," NEXTA summed up.