Ministry Of Finance: There Are Two Road Tax Concepts
32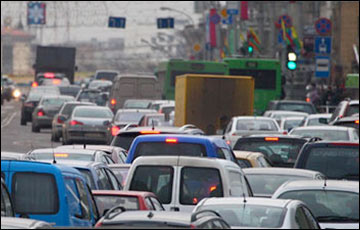 What awaits the Belarusian drivers?
Two concepts of the road toll payment are being considered in Belarus - with the possibility of its payment by months or its inclusion in the cost of fuel, Finance Minister of Belarus Maksim Yarmalovich said to BelTA.
"We have two concepts on the road toll now. There is a concept of the government, which is to preserve the scheme of paying this toll for access to road infrastructure. According to our plan, a person can choose for how long he buys the right to use the road network - for a month, two, a year. It was planned to give the right of choice to the person himself," - Maksim Yarmalovich explained.
An alternative variant of the road toll - its inclusion in the cost of motor fuel - appeared during the discussion. This option has also been prepared by the government and sent for agreement.
"In any case, the choice between the two options will be made. It is necessary to raise funds for construction of roads, timely reconstruction, road infrastructure development. Unfortunately, we cannot do that without the road toll. The form in which it will be implemented is a subject of discussion," - Maksim Yarmalovich summed up.