Andrzej Pochobut: We Have "Apologizing Official" In Our Country
5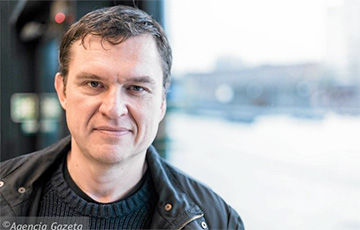 Has Kachanava called you yet?
Journalist Andrzej Pochobut wrote on Facebook about how an apologizing official appeared in Belarus.
- If it wasn't the pranker Vovan who called Pussy Riot with an apology from Lukashenka's administration, then there somehow appeared "an apologizing official" in our country, - Andrzej Pochobut wrote. - By the way, hasn't Kachanava called you yet? Has she apologized?
We remind you that head of Lukashenka's administration Natallia Kachanava apologized to Pussy Riot for the ban on entry into Belarus. Lukashenka's administration confirmed the fact of the conversation, but refused to comment on its content.
Earlier, the official apologized to the Roma from Mahiliou for police raids against them, although former Interior Minister Ihar Shunevich refused to do so.