Ex-head Of National Bank Of Belarus "Failed" Single Currency With Russia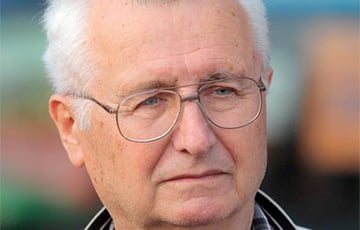 Kebich and Miasnikovich were ready to sign an agreement with Russia, but Bahdankevich did not let them do that.
Will Belarus have a single currency with Russia? This question is raised again on the eve of the meeting of the two countries' heads of state, scheduled for July 18. Many experts believe that the single currency with only one emission center in Moscow is the best way for the Kremlin to absorb Belarus "quietly".
Here is a real case from the recent history of Belarus, told to Radio Svaboda by former chairman of the National Bank Stanislau Bahdankevich.
"I held my ground: I won't sign it.
In the spring of 1994, when there was no presidential position in Belarus, a large delegation went to Moscow to sign an agreement on a single ruble zone. Not only senior officials from the government and parliament, but even the chairmen of all regional executive committees went to Moscow.
Viachaslau Kebich, the then head of the Belarusian government, wanted to make the signing of documents his big personal victory. A special time was chosen for the procedure - when Russian President Boris Yeltsin was not in Moscow.
Then the first banker of Belarus, Stanislau Bahdankevich, said that he had an agreement with Kebich and then Deputy Prime Minister Mikhail Miasnikovich to sign documents on the creation of common currency.
"My position was as follows: I'm not a politician, I'm the chairman of the National Bank, who is to worry about the monetary system of the country. Therefore, I will sign the agreement only when it says that Belarus itself will decide how much money to issue, what course to set, and no one has the right to decide for us, even a supranational body. Otherwise, it will be a violation of the Constitution of the Republic of Belarus. Kebich and Miasnikovich allegedly agreed with that," - Stanislau Bahdankevich says.
But in the course of the negotiations, the Russians suddenly realized - what do we face?! If we agree to the Belarusian conditions, then Minsk will be coining their money and buy gas and oil with this paper.
"At some stage of the negotiations, Kebich and Miasnikovich started to put pressure on me and agree with the position of the Russians. But I I held my ground: I will not sign, because I can't violate the Constitution. This is unacceptable for me. So the agreement was not signed," - Stanislau Bahdankevich states.