Minsk Schoolboy Takes Picture Of Explosion During Fireworks
9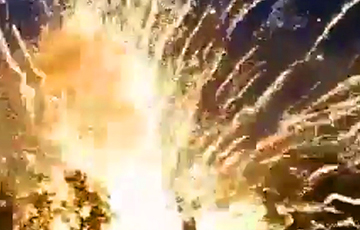 The time of taking the photo is recorded on the camera of his phone - 22.20.
On July 3, Mikalai Piatrou, a ninth-grader, went to watch the parade and festive fireworks together with his parents. He managed to take a picture of the explosion during the fireworks. The time of the photo was recorded on the camera of his phone - 22.20, tut.by writes.
- I was standing with my parents on the bank of the Komsomol lake near the rescue station. There were soldiers all over the perimeter. When the explosion occurred, the people who were there were told by the military to step back under the trees. Everybody realized something was wrong and started to run away fast, - Mikalai said.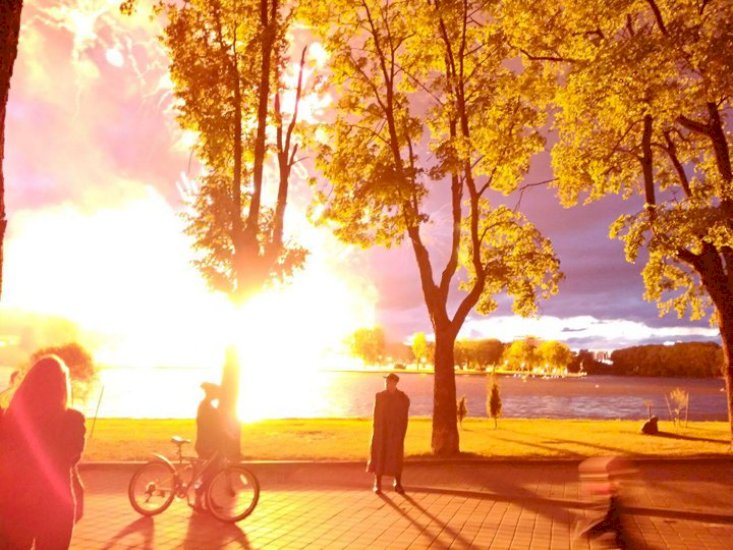 According to the boy, at first the fireworks were the same as usual, and then there was a strange salvo and a feeling that everything seemed to have exploded on the ground.
- It was very loud, there was a sound wave. Then there was another salvo and there was a spark in the sky. It was visually different from the usual fireworks.
There were no victims where Mikalai and his parents were standing. But when they returned home, they saw four ambulances driving with sirens towards the embankment, down the opposite side of the office of the Belarusian Potash Company.
We remind that an accident occurred during the fireworks in Minsk. A woman died and there were victims: at least nine more people were injured by the fragmentation. The Investigative Committee initiated a criminal case over the explosions of fireworks in Minsk.