Belarus Sends Four Thousand Soldiers To Russia
6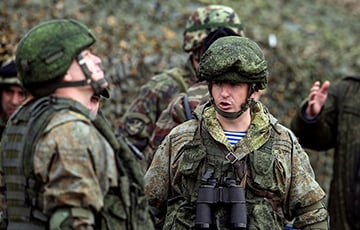 The Union Shield-2019 exercises started in the Russian Federation.
Today, at the Mulino training ground in Nizhny Novgorod region, the joint exercise Union Shield-2019 of the Armed Forces of the Republic of Belarus and the Russian Federation was launched. The Ministry of Defense informed about it.
It is reported that the Belarusian part of the regional group arrived at the site of the exercise in Russia on time. The Union Shield-2019 was preceded by engineering military drills and other events.
The first stage of the exercise, which began today, will take three days - at the same time, the military units will learn how to fight against the reconnaissance and sabotage groups of the potential enemy and illegal armed groups. Also, the troops will train to take measures in the conditions of the enemy's missile and air strikes.
In the Union Shield 2019 exercise 12 thousand servicemen, up to 950 units of military equipment and about 70 planes and helicopters take part. About 4000 people, more than 30 tanks and 80 armored vehicles, 50 MLRS and 15 planes and helicopters participate on behalf of Belarus.