Belsat: Lukashenka's Entourage Launders Money Through a Firm in Lithuania?
26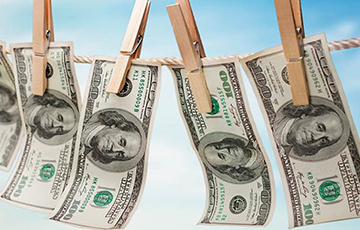 Belarusian and Lithuanian journalists conducted an investigation.
In cooperation with the Lithuanian investigation portal Siena and the support of the International Center for Corruption and Organized Crime Identification, the Belsat team discovered how the entourage of Lukashenka launders money.
It is not the first year when Lukashenka has been delegating officials to big business, including the oil refining industry. During the current protests, letters signed by Alexey Alexin came to oil companies' suppliers. The letters inform that in addition to Belneftekhim and BelsarubezhTorg they were offered to sell oil to private New Oil Company for refining. Who is Alexey Alexin? Is he Lukashenka's new purse?
"Alexey Alexin once worked for Lukashenka's Administration. There is a company that supplied oil products abroad. He supervised the destination. [...] He was close to Yury Chyzh, a man from Lukashenka's entourage. Yury Chyzh used to dig out potatoes with him in one of his residences. But then he was arrested and receded from public view. Nevertheless, Alexin freely develops his business in the country. I think he still has links with state structures, and this helps him develop business in the country," economic observer Aliaksandr Yaroshevich shares his opinion.
The structure where Alexey Alexin traded oil products, according to media reports, is Belvneshtorginvest. Alexin headed Yury Chyzh's Trajpl-energo. However, Alexin became well-known among ordinary citizens thanks to extraordinary privileges from the state in the tobacco industry. And particularly for Tabakerka - the first and only private stalls authorized on the streets of Belarusian cities over the past 20 years.
In 2012 Alexin founded Lexie Ventures in Lithuania. Its legal address was an abandoned building. In September 2013, Lexie Ventures bought an apartment in another neighbourhood, near the Lithuanian financial police. Two months later, Paralama company was registered there. During the next two years, € 46 million goes through this company, while it has no employees. Then, the company abruptly stops its transactions and is liquidated.
"What is the peculiarity of Belarusian business? Certainly, there are examples when someone merges with the authorities in a broad sense. It used to be backing. In the 1990s, it implied a gangster's backing. It was backing provided by various state bodies. Someone had backing in the KGB, others - in the Interior Ministry, someone - in the Prosecutor's Office. But the peculiarity of our country is that our only reliable backing is the leader of the country", explains Vadzim Iasub, senior analyst of Alpari Eurasia.