Situation At BelAZ Heats Up
22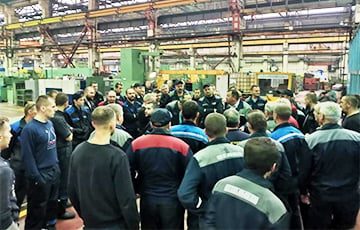 The workers have thrown their weight behind their striking colleagues.
Today three workers have been fired at BelAZ, in the tool shop, because they decided to strike on October 26, the MKB telegram channel writes.
The head of the workshop, Aliaksandr Razanski, contributed the most to the issue of dismissing honest people. But it seems that the workers refuse to tolerate such injustice.
The people have gathered in the tool shop demanding to cancel the decision.