Stanislau Bahdankevich: All Ruble And Currency Deposits May Be Frozen In Belarus
23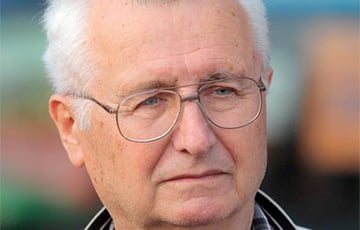 It is better to keep the money in foreign banks.
The accounts of people who receive assistance from charitable foundations are being blocked on a massive scale in Belarus.
Free News has discussed this topic with the former head of the National Bank of Belarus, Professor Stanislau Bahdankevich.
- It turns out that they can take away anything they want.
- Yes, it does. Even deaf and mute are shouting "Long live Belarus!" in our courts.
We do not have laws, but the rules of the underworld, the authorities believe that if money comes from somewhere, it is necessary to confiscate it.
There is nothing to explain - it's all lawlessness.
For example, 99% of Belgazprombank is owned not by the Belarusian state but by the Russians, but this fact did not stop them from seizing the bank and appointing their own directorate.
The temporary management can be appointed only when there is a bankruptcy, the depositors are threatened with not returning their deposits, etc.
Technically, it is very simple. The Chairman of the Management Board, upon receiving an appropriate instruction, gives an order to his operator and the latter blocks your account. The money becomes a kind of dead weight.
- So, it turns out that a person will not be able to pay for the services of housing and utilities from his own money or to buy some products?
- Absolutely. The blocking is 100 percent.
The conditions may be different. The government, say, may decide that the bank may pay an amount not exceeding three hundred rubles per month from the deposit where you put your money. Regardless of how much money you have, the bank will give out exactly this amount.
If the situation in the country drastically deteriorates, the authorities may even decide to freeze all ruble and currency deposits. For example, for a year.
- What would you advise? Maybe one should open an account abroad, because the pandemic will one day end?
- Many Belarusians already have accounts there. Another question is that it is not always easy to do it abroad. Usually banks do not open accounts "for nothing". For example, they require some kind of guarantees that legal money will go there. As a rule, you need a verbal or written guarantee of a client of this bank who knows you well.