European Parliament To Hold Urgent Debates On Situation In Belarus
9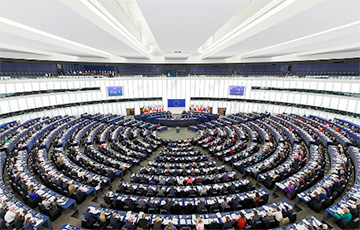 The topics are the violation of human rights and the murder of Raman Bandarenka.
The European Parliament will hold an urgent debate on the situation in Belarus on November 26. As reported by the website of the European Parliament, the topic of the debate is "Continuing human rights violations in Belarus, in particular the murder of Raman Bandarenka". Following the discussions, it is planned to adopt a resolution of the same name, naviny.media reports.
In addition, on December 2, the European Parliament's Foreign Affairs Committee plans to discuss developments in Belarus, and how the EU can contribute to democratic change in the country.
On the evening of November 11, in the symbolic "Square of Changes - the courtyard of a residential building on Charviakou Street in Minsk, where an image of "DJs of Changes" constantly appears on the transformer booth, a conflict occurred. According to eyewitnesses, unknown persons arrived there in the evening and began to cut off the white and red ribbons that decorated the courtyard. Local residents, including Raman Bandarenka, tried to resist this, a fight started. Bandarenka was detained by the police and taken to the Department of Internal Affairs of the Central District of Minsk.
In the morning of November 12, a photo of the record from the Emergency Hospital appeared in the media, from which it followed that Bandarenka was in a neurosurgical intensive care unit in a serious condition. The record states that he was delivered in such a state from the police department at 58 Arlouskaya Street. Later, the doctors reported that the young man had a severe closed craniocerebral injury, cerebral hemorrhage, and injuries of the head soft tissue. He was in a coma. In the evening of November 12, Raman Bandarenka died.
On November 19, the Prosecutor General's Office opened a criminal case for disclosing the results of the medical examination of Raman Bandarenka. An emergency hospital doctor, and correspondent for the tut.by portal Katsiaryna Barysevich were detained. The journalist is in the KGB pre-trial detention center, her lawyer is not allowed to see her.