Leanid Zaika: Lukashenka Screwed Things up and Doesn't Know What to Do Next
34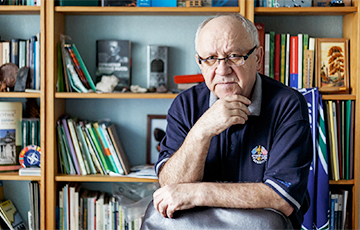 The usurper faces an extremely difficult situation.
On Tuesday, November 24, Nadezhda Ermakova stated that the major shareholders of Belgazprombank (Gazprom and Gazprombank) had initiated the creation of a new board of the Belarusian branch. They have no plans to extend the interim administration.
As previously reported, following the visit of law enforcers, Gazprom left in Belgazprombank a little over $1 million. The National Bank of Belarus had to provide a loan of 400 million Belarusian rubles for the bank to continue its work.
In his comment to udf.by, the head of the Strategy analytical centre Leanid Zaika noted that Lukashenka was at a loss.
"I think now Lukashenka has no good idea why he decided to throw stones at this bank at all. Besides, Belgazprombank unexpectedly had three million dollars of the wife of the Russian Deputy Finance Minister. It's a very awkward situation that has damaged relations with Russians," Zaika said.
He believes the Belarusian authorities cannot see the further intentions of the Russian shareholders.
"Lukashenka screwed things up. Now he does not know what to do next. I would like to see how the Belarusian authorities will get away with it," said Zaika.
Does Belgazprombank have a future?
"I think nobody needs this bank in Belarus now. It's a trifle for Russians. However, it will be too hard for the Belarusian authorities to keep it afloat," Zaika believes.