BSAM Student, Infected With Coronavirus, Died In Hostel Sick-Room
22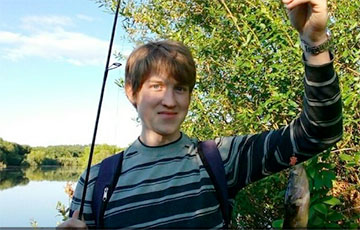 He was 21 years old.
Artsiom K., a 21-year-old third year student of the Belarusian State Academy of Music, died this morning. The young man had coronavirus, the guy's acquaintances told onliner.by
The Pershamaiski district department of the Investigative Committee is conducting a check-up on the death of the student.
All circumstances of his death are being investigated. The Investigatory and operative group has worked off at the scene of the incident, the objects important for the investigation have been collected, all necessary volume of procedural measures and investigative actions are being carried out.
- A number of expert researches are appointed to establish the exact cause of death. Eyewitnesses, classmates, as well as employees of the hostel and the isolation ward are being interrogated. According to primary information, the young man was in a hostel on isolation with the disease of COVID-19. Around 4 a.m. he felt unwell and called an ambulance. Despite the resuscitation activities carried out by the medical workers, he died," - the IC said.
Artsiom was 21 years old and came from Vitsebsk. The guy graduated from the music college in his hometown, then he entered the BSAM. He studied at the third year as an accordionist.