Raman Bandarenka's Relatives Demand To Initiate a Criminal Case Because of Their Wiretapping
14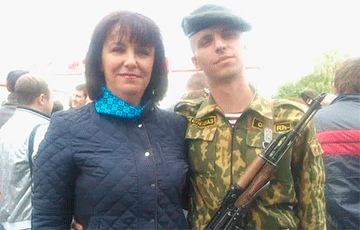 The publication of audio recordings violates their constitutional rights.
Relatives of Raman Bandarenka have filed an application to initiate a criminal case on the facts of wiretapping their telephone conversations, writes the website Euroradio.
Yesterday, audio recordings of the conversations of the murdered Raman Bandarenka's relatives appeared in the propagandist Azaranka's "investigation" on the air of STV.
Relatives believe that listening and publishing audio recordings of their conversations violates Article 28 of the Constitution of Belarus, Article 18 of the Law "On Information, Informatization, and Protection of Information" and Article 9 of the CIS Convention on Human Rights and Fundamental Freedoms.