Kill the Dragon
8
Leonid Nevzlin
1.12.2020, 17:13

29,335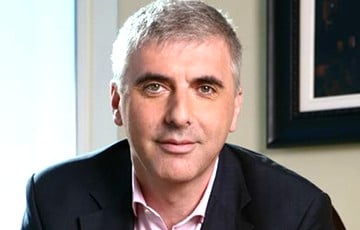 The right of the people to revolt and resist the tyrant is one of the natural rights.
Aliaksandr Lukashenka has not many ways to save his life, either negotiate with Putin about asylum or hastily initiate the death penalty's abolition. Better to do both. Because the crimes committed are already more than enough to get the highest measure from the court. Tortures and acts of cruelty, seizure, and retention of state power by unconstitutional means, resulting in people's death and associated with murder - these are all actions for which the death penalty is provided in Belarus.
The right of the people to revolt and resist the tyrant is one of the natural rights. "Everyone who usurps the sovereignty belonging to the people, may he be immediately put to death by free citizens" is stated in a clause added to the French Declaration of the rights of man and citizen in 1793. "To kill a tyrant is not only permissible; it is fair and correct. After all, whoever takes a sword deserves to be killed with a sword," wrote John of Salisbury. Here are more modern exerpts. The preamble to the UN Universal Declaration of Human Rights states: "If man is not to be compelled to have recourse, as a last resort, to rebellion against tyranny and oppression, that human rights should be protected by the rule of law." The Belarusians used their last right. Resistance to the tyrant and the punishers who remained on his side is morally justified.
It is the right of the people to resist the dictatorship in any way. Every henchman of Lukashenka, killing in the yard, beating in a bus, torturing in isolation wards, should know: there will be punishment. There will be a trial - it does not matter which one, state, divine, or lynch. The latter is the closest. The anger of people requires an exit. And this is one of the forms. Not to run away from AMAP, but to beat with a crowd, as it was in Kyrgyzstan. The scenario is not only for Belarus, by the way.
Leonid Nevzlin, Facebook