Ex-Head of the National Bank: Ruble Devaluation to Continue
46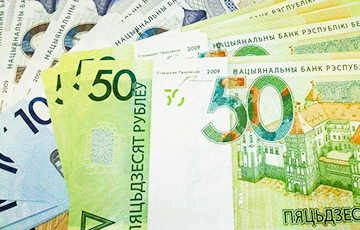 How much will the dollar rise?
February 24, the Belarusian ruble set a new record for depreciation, reaching 2.2203 per $1.
Former Chairman of the National Bank of Belarus Stanislau Bahdankevich commented for Charter97.org on the current situation with the Belarusian ruble and its prospects.
- February 24, the dollar hit the record high and reached Br2.2203. How can you explain it?
- I do not see any great leaps yet. The essence of these phenomena is on the surface and relates to the worsened relations with Russia. There is an oil problem and much money fell out of the budget due to it. I would say that there is no critical decline in the national currency. 2.22 or 2.23 for a dollar is not so awful.
However, there are no serious prerequisites for ruble growth. Besides, we have a serious problem - debt on loans.
There is a demand for the currency. If there are no new loan investments, the demand will grow, and our exchange rate is floating. This is determined by demand and supply. If supply does not grow and demand increases sharply, and if neither Russia nor the IMF gives loans, then the exchange rate is likely to fall.
- What kind of diagnosis can you make to an economy?
- This is an economic stagnation that has been ongoing for several years now. Last year's GDP growth was 1.2, which is a level of arithmetic error. There is no progress, only stagnation and it will continue. If we get some foreign loans, the exchange rate will not collapse. If we don't get it, it will be worse.
- Could the fluctuations of the ruble be associated with printing of empty currency by the National Bank before the so-called presidential elections?
- If we had elections, it would be expected. But we have Yermoshyna. So Lukashenka won't accept it. The real possibility of the exchange rate decline may happen if no foreign loans are available. They provide an opportunity to pay off debts. We have to pay more than three billion this year. If we fail to get new foreign loans, then we will see a significant drop in the exchange rate.
China could give us a loan, but they have suffered from coronavirus. I am confident that stagnation will continue. That is, GDP will decline. I think it might even fall to -1 or -2%.
- What is your forecast for Belarusian ruble this year?
- Its devaluation will continue. But the tempo will not be so intensive. The rate will be at the level of 2.3-2.5 rubles to the dollar.
Once again, oil disputes have greatly affected our economy this year.
The drop in gross output amounted to 1.9% in January alone. The drop in exports means a decline in foreign exchange earnings.
- Should we expect the National Bank to limit the sale of hard currency during the crisis, as it used to be?
- I do not think so. Until recently, we had $6 billion in foreign currency reserves, today there are more than $9 billion. The National Bank can use these reserves to support the exchange rate. I think that this year, the authorities can do it given the presidential elections. They won't accept the emission, because the bitter experience proved drastic inflation and exchange rate decline.
Today, stagnation is reality, the decline in economic efficiency is reality, the decline in living standards is reality.
- Does it make sense to transfer savings to another currency?
- Economists of my level always offer to keep savings in many currencies. Even when deposits in dollars and euros amount to only 1-2% and bring income, and deposits in rubles, in conditions of low inflation, lead to certain additional savings, I think that there is no need to rush to buy currency. We need to monitor the market and see how reserves will decline. If they begin to decline - then, of course, investors in rubles will have to think about converting their savings into a hard reserve currency.