"Basta": Coronavirus Epidemic Spreads Across Belarusian Universities
7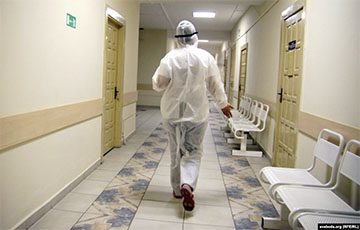 The latest information has been collected.
The Basta telegram channel has collected information on new Covid-19 cases in Belarusian universities.
Vitsebsk State Technological University
"Now they've started calling some groupmates as they are level two contacts. They say that the coronavirus has been confirmed among the students from the parallel group and three university workers, one of them is in intensive care," - a VSTU student reports.
Belarusian State University
"Coronavirus of one of the vice-rectors of the BSU Theological Institute has been confirmed. Vice-rector for academic work of the same institute is doing his best to prevent the spread of this information," - a source at the university says.
Belarusian State Technological University
"Coronavirus of a woman working in the cloakroom of the main BSTU building has been confirmed. She used to give keys and clothes to students and teachers," - a BSTU student writes.
Belarusian State Economic University
"Today the ambulance came to the hostel for students of the Minsk Trade College (a branch of the BSEU). It's not clear how many exactly were taken away. But the parents started taking the children away from my daughter's group and filing statements," - the mother of one of the college students reports.
Download and install the Telegram messenger on your smartphone or computer, subscribe ("Join" button) to the Basta channel and create the history of free Belarus.