"Basta": Another Death From Coronavirus Сonfirmed In Minsk
4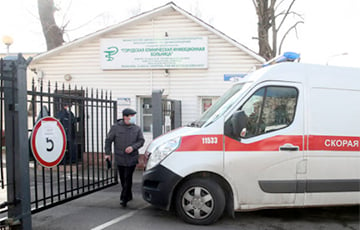 A woman was hospitalized to the 2nd city hospital in Minsk.
Unfortunately, it was confirmed that the wife of one of the patients, who is now in the Minsk city clinical oncological dispensary, died. 67-year-old wife of the minsk resident was hospitalized to the 2nd city hospital on March 29, the Basta telegram channel reports.
Another death, reported by journalists of several media outlets, occurred in Vitsebsk. At night, on April 2, a military pensioner died in the Vitsebsk Regional Clinical Specialized Center. He was 70 years old.
Download and install the Telegram messenger on your smartphone or computer, subscribe ("Join" button) to the Basta channel and create the history of free Belarus.