Babarika Initiative Group Members: Former Deputy Mahiliou Mayor And Belgazprombank Branch Head Detained
36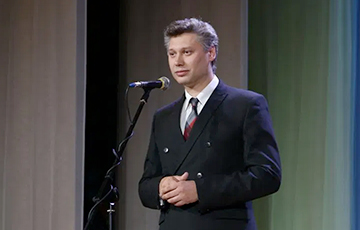 The information was confirmed by the headquarters of a possible presidential candidate.
Vladimir Dudarau, coordinator of Viktar Babarika's initiative group in Mahiliou region, was detained in Mahiliou. This was reported tut.by several members of the candidate's initiative group.
Later the headquarters of Viktar Babarika confirmed the information about Dudarau's arrest. In addition, today, June 12, a member of the initiative group, head of Mahiliou branch of Belgazprombank, Sergei Karmyzau, was also detained.
- In Mahiliou, coordinator of Viktar Babarika's initiative group in Mahiliou voblast Vladimir Dudarau was detained. The lawyer was found with the help of the initiative group and he started to work. In Homel, one of the members of the initiative group was warned about administrative responsibility for the publication of materials in the social network, the publication was posted many years ago, during his school years. Also, in the morning of 12.06, information was received about the detention of another member of the initiative group - the head of the local branch of Belgazprombank, Siarhei Karmyzau. We're trying to find out the details on this subject," the headquarters said.
The headquarters ask the representatives of the initiative group to contact the staff in case of any problems on the part of law enforcement agencies to provide all necessary assistance.
Vladimir Dudarau is a former official. In 2018 he was appointed Deputy Chairman of Mahiliou City Executive Committee, he was in charge of construction and housing and communal services. Dudarau left the City Executive Committee in October 2019.
We remind you that in the morning of June 11th Belgazprombank head office was visited by FID officers. People associated with Babarika are also being searched. The searches are held as part of the criminal case under Part 2 Article 243 "Evasion of taxes and fees on a large scale" and Part 2 Article 235 "Legalization of funds received by criminal means on a large scale. Representatives of commercial structures, former and current employees of the banking system are regarded as suspects in the criminal case. According to the State Control Committee, Viktar Babarika has currently no procedural status in the investigation of the criminal case.
Commenting on the situation, Viktar Babarika said yesterday: "The biggest mistake in the actions of this government is that they do not understand: the Belarus, which used to be and which they used to treat as their own flock, no longer exists. Belarus is awake. I want to say that the new Belarus will sweep away the remains of the old regime. We are a strong and free country, we are a winner nation".