Stanislau Shushkevich On Actions Of 'Alex The 3%': Psychiatrist Should Assess Those, People Call Him So For Reason
5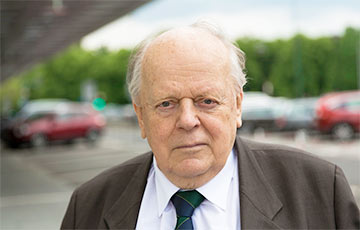 The inadequacy of the ruler is visible both inside the country and abroad.
The first head of independent Belarus Stanislau Shushkevich, in a comment for NSN, has evaluated Lukashenka's further actions in the current political situation in the country:
- This should be predicted by a psychiatrist. Despite the low popularity that Lukashenka now has in Belarus, it's not without reason that they call him "Alex the 3%". What he will do next depends on what nonsense comes to his mind.
The ex-chairman of the Supreme Council of Belarus expressed confidence that all the meetings between Lukashenka and Putin in the recent weeks have been unsuccessful. "What could they talk about? Empty chatter. Not a word that we have a very poor economic situation compared to our neighbors. Very bad situation with the coronavirus. Need to distract somehow. And Putin likes such Lukashenka, let him do what he wants with him. Sometimes Putin may even allow Lukashenka to shake his hand," the politician has summarized.