SBU Demands To Extradite Wagner Group Militants to Ukraine
17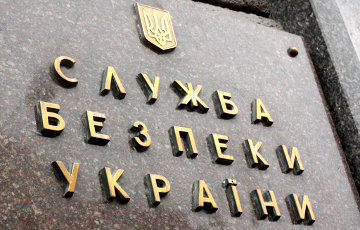 The Ukrainian Foreign Ministry also spoke about the extradition of the militants.
Kyiv will initiate the extradition of the Wagner PMC militants detained in Belarus who fought in the Donbas.
This is reported by Interfax-Ukraine with a reference to the press-center of the Security Service of Ukraine.
"The SBU [the Security Service of Ukraine] will initiate the issue of extradition of the militants detained in Belarus," the ministry said. The Prosecutor General Office is directly involved in the extradition issues.
Earlier, the Ukrainian Foreign Ministry also said that the issue of extradition of the Wagner PMC militants detained in Belarus would be resolved by the relevant authorities.
The diplomatic department notes that they are closely following the situation around the detention near Minsk of several dozen Russian militants, including those who fought in the Donbas.
"Ukraine has long warned that members of the Russian occupation forces and illegal armed groups that participated in hostilities in eastern Ukraine are being used in other parts of the world, and pose a threat. The identification of these militants in Belarus confirms this fact and shows that they can be used to destabilize situation in Belarus on the eve of the presidential election," the statement says.
The issues of possible extradition or other legal actions, the Foreign Ministry adds, "will be decided by the relevant law-enforcement and special bodies".
The first idea to extradite the Wagner PMC mercenaries detained in Belarus was expressed by former head of the Ukrainian Foreign Ministry Pavlo Klimkin.
"In Minsk, Russian militants from the Wagner PMC were detained. Let Lukashenka find out and control what they were doing there, and what they wanted before the presidential election. But their names are already on the internet, I would quickly check if they fought in the Donbas, and, if positive, I would demand their immediate extradition to Ukraine. Firstly, we need to organize a show trial of them here, and secondly, we will have someone to change for our political prisoners and hostages," Klimkin stressed.