KGB Colonel Sentenced In Homel
29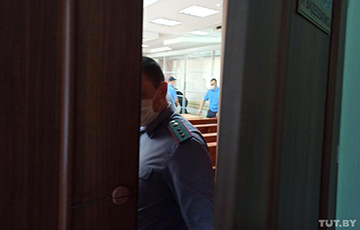 The trial was held behind closed doors.
Yesterday a sentence against former KGB officer, who beat the director of a cafe in February this year, was passed in Homel. Andrei Milchanka was sentenced to seven years in a reinforced regime colony for intentional infliction of serious bodily injuries.
The trial was held behind closed doors. Radio Svaboda reported about the verdict. In addition to the term, the man was deprived of his rank of colonel. He is obliged to pay 45 thousand rubles for moral damage in favor of the victim.
We remind that in February, two men entered a cafe in Savetskaya street. Having made an order, they sat down with teenage girls and started hitting on them. When they decided to leave, the men tried to prevent it and ripped off their jackets.
The director of the institution intervened in the conflict. Then the men called him to "talk" in the street, where he was beaten senseless. The victim was hospitalized with a craniocerebral trauma.
Soon it turned out that the attacker was Colonel Andrei Milchanka. After the video went viral on the Internet, he turned himself in.